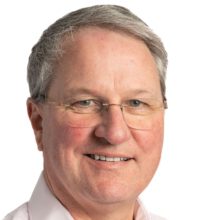 Flotech provides design, fabrication, consultancy, project management, planned and reactive maintenance for the storage, transfer and distribution of industrial liquids, gases and waste. Its highly specialised services cover additive and blending, fluid transfer, access solutions, storage tank equipment, and vapour recovery.
A flexible service
By merging resources and expertise under one roof, Adler and Allan is providing customers with a superior one-stop-shop for anyone requiring fuel or chemical infrastructure services. The combined offering will ensure customers have access to a more flexible and agile service, in addition to access to a greater range of specialisms.
This is a great step forward for customers, with the new division having the ability to deliver more complex end-to-end solutions, saving both time and money.
One of the primary focuses for Flotech will be to prevent pollution events, through detailed and compliant maintenance and innovative developments to their infrastructure.
The transition to the combined name 'Flotech Performance Systems' started on 1 October, and customers may notice vehicles and personnel with both Adler and Allan and Flotech branding.
Charles Price, fuel infrastructure director at Adler and Allan, commented: "This integration marks a pivotal moment in our journey to enhance the services we provide to our valued customers. By joining forces under the unified brand of Flotech Performance Systems, we are streamlining our operations to better meet the needs of our diverse customer base. Rest assured, our commitment to excellence remains unwavering."