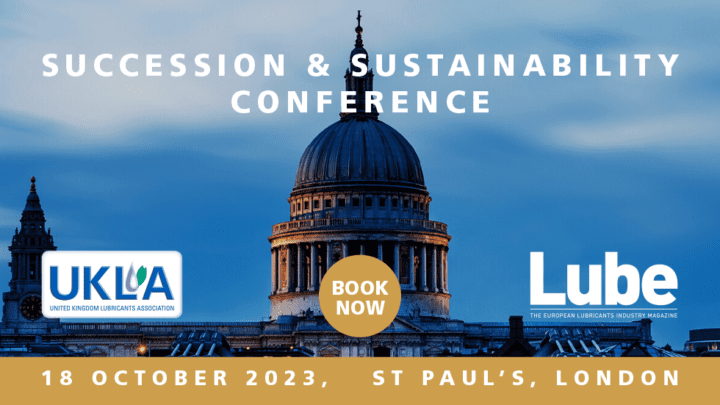 Announcing the details of the conference UKLA shared: "On Succession, the future of the industry will depend on how we attract and retain talent into the sector whilst providing the right support and opportunities to maximise each individual's contribution to the organisation.
"Sustainability is also a critical business strategy aimed at how we maximise opportunities from net zero economies by embracing new technologies, diversifying markets with new products, and engaging new customers, profitably."
The conference will facilitate discussion and debate around how the industry can move forward with confidence and compliance, achieving economic growth objectives and meeting the challenges of an industry at the forefront of market-disrupting change.
"Networking is an investment in your business. It takes time and when done correctly can yield great results for years to come."

Diane Helbig – keynote speaker
Discounted places for Fuel Oil News subscribers
Taking place on Wednesday 18th October at Leonardo Royal, St Paul's, 10 Godliman St, London EC4V 5AJ, a networking reception follows the days agenda. You can book your place now with an exclusive price for Fuel Oil News subscribers of £625!*
*Prices subject to VAT (Please quote FONDISCOUNT on booking form).
The 'Succession & Sustainability Conference – A New Perspective' topics include:
Embedding sustainability across the organisation
Supply chain integrity
Fossil to sustainable
Operational sustainability
Recycling & Re-refining
Diversity, Equality & Inclusion – more than just words
Talent Acquisition
Employee Sustainability
The Power of Positive Communication
Who should attend?
Managing directors and senior management of lubricant and energy companies
Sustainability compliance officers
Environmental, health and safety compliance officers
Company strategy officers
HR/Personnel Managers
Corporate Comms
Worried about your carbon footprint travelling to conferences?
UKLA has partnered with Portland to offset the carbon footprint of the event, including attendee travel! Click here for more information and to reserve your space now
https://www.lube-media.com/lube-succession-sustainability-conference-2023/