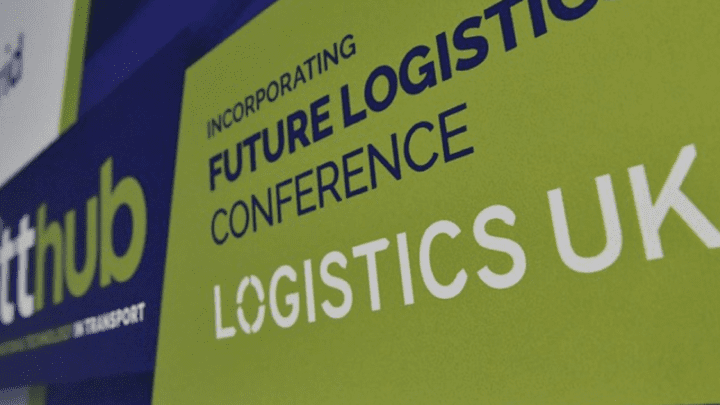 Logistics is a progressively evolving industry and this conference – to be held at the world-class Farnborough International Exhibition and Conference Centre – will bring together some of the brightest minds in transport and innovation to discuss the latest developments across industry, and debate the technologies and opportunities that will transform its future.  
Kicking off the conference with his keynote speech will be theoretical physicist, author and broadcaster, Professor Jim Al-Khalili, who will discuss how many cutting-edge scientific discoveries in global communication, energy generation, battery technology, computer science and artificial intelligence will impact the world of transportation and logistics in the coming decade and beyond.
Technology and decarbonisation driving the industry
With this sector set to revolutionise as the industry transitions to net zero, the need for collaboration, learning and networking is more potent than ever. Logistics UK is therefore delighted to welcome the Minister of State for Decarbonisation and Technology, Jesse Norman MP, as its keynote speaker on day two of the conference.
Kevin Green, director at Logistics UK, comments: "Following an incredibly successful two years at ITT Hub, we are delighted to once again be hosting our Future Logistics Conference, which will deliver thought-provoking sessions from some of the most influential and knowledgeable professionals in the transport sector.
"Technology and decarbonisation are currently driving industry and will for years to come. Following the enormous interest of previous inspirational keynote speakers, Dr Maggie Aderin-Pocock and Major Tim Peake, we are thrilled to have secured academic mastermind Jim Al-Khalili and Jesse Norman MP as our keynotes."
Shape the future
"I am confident that this two-day conference will once again prove to be an exciting and insightful event and I urge all those involved in the transport industry to register their attendance to ensure they are at the heart of the debates that will shape the future of our sector," Kevin concludes.
As well as Mr Al-Khalili and the Minister, the line-up of speakers will include industry representatives such as Tim Campbell – managing director at one of the leading consultancy companies focusing solely on the commercial vehicle industry, Campbells Consultancy – who will deliver a session on 'Building your Decarbonisation Strategy for Vans', exploring the practical, real-world opportunities and pitfalls of decarbonising van operations.
Free to attend, the Future Logistics Conference 2023 will be part of the third ITT Hub event at Farnborough International Conference and Exhibition Centre. Launched in 2021, ITT Hub 2023 is the UK's most important transport technology event featuring an indoor and outdoor exhibition, brand-new Tech Talk Theatres on the show floor, ITT Connect – a new meeting programme, and the Cold Chain Hub, a co-located space on the chilled and refrigerated sector presented by TCS&D, alongside the Future Logistics Conference.
To find out more, or to register your free attendance at ITT Hub and receive access to the Future Logistics Conference, please visit: https://itthub.co.uk/future-logistics-conference/