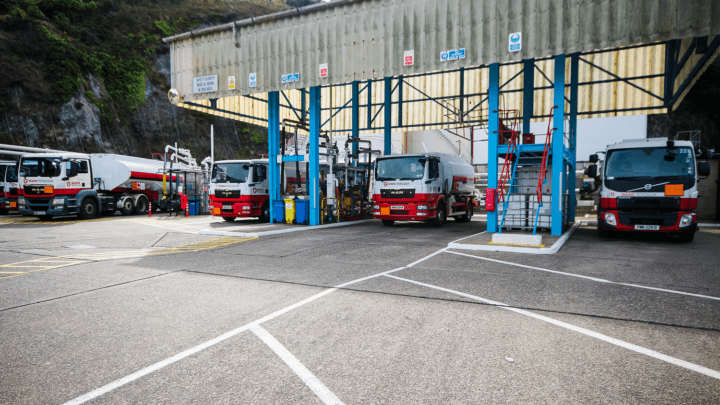 Manx Petroleum future proofs operations with new software
Privately-owned, Isle of Man fuel supplier, Manx Petroleum continually invests in its long-term future to enhance its already successful operations.
Focused on systems that can complement and enhance existing business practices the management team selected Touchstar's Fuelstar software to achieve these aims. Looking to streamline delivery processes and improve efficiency, control and visibility as well as ensuring compliance with all relevant legislation and applicable industry standards Manx Petroleum believes the benefits of adopting this system will be far- reaching.
Jim Kaighin, operations manager for Manx Petroleum is delighted by their choice of the Fuelstar system: "We are scheduling implementation of the system for spring, to avoid our busy winter period. We're extremely excited to commence active use of the hardware and software. Touchstar solutions are specifically designed for the fuel distribution industry, and we are very confident Fuelstar will streamline and improve our end-to-end delivery processes."
Read the full story here
Stylish new kit for local sports trust thanks to Gleaner's continued support
Moray-based Gleaner Ltd has enabled a local sports trust to convey an important message to the local community through the fuel supplier's sponsorship of the academy team's new home kit.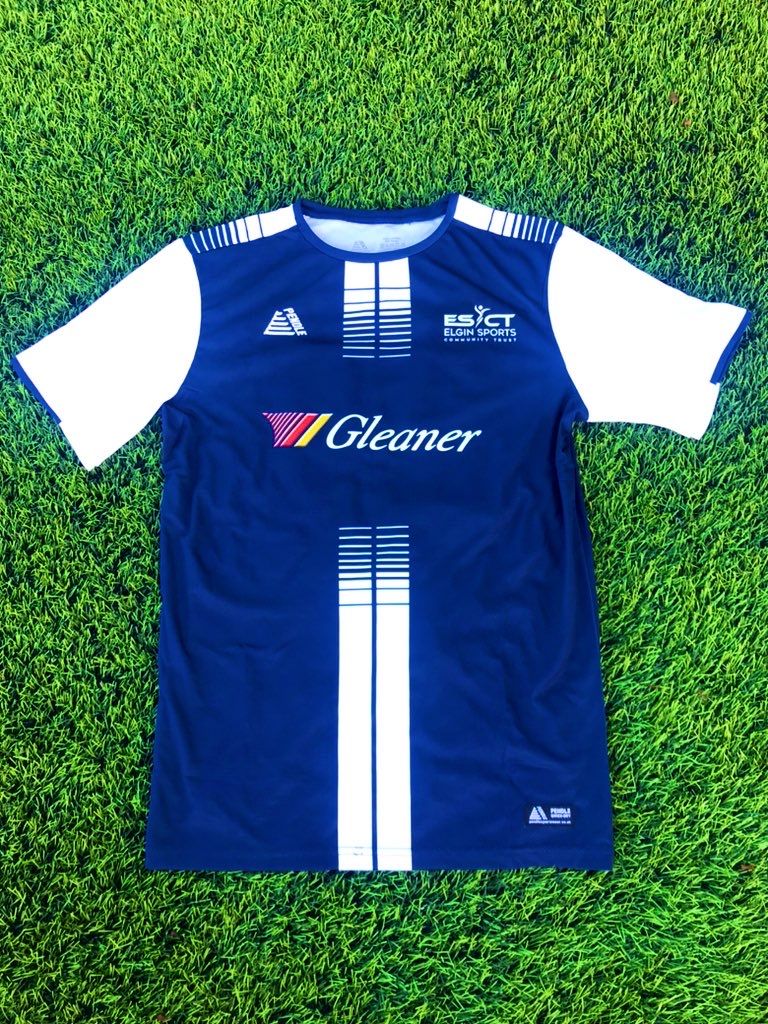 Elgin Sports Community Trust is an inclusive charity which provides health and welfare opportunities for the Moray community with top quality sports facilities and coaching.
A spokesperson for the charity thanked Gleaner Ltd for sponsoring the new kits saying: "We carry our values with pride, in our hearts, on our shirt and on the pitch. Thank you to Gleaner Ltd.
"Also showing our support for mental health with the message from charity organisation Mikeysline displayed on the team shorts; "It's ok not to be ok"."
Nolan Oils is first recipient of new spill kit
Mark and Luke Nolan of Nolan Oils have been great supporters of Oilshield, the bespoke insurance and risk management scheme for fuel distributors, making them the perfect choice to be the first to be presented with the brand new Oilshield Tanker Spill Kits.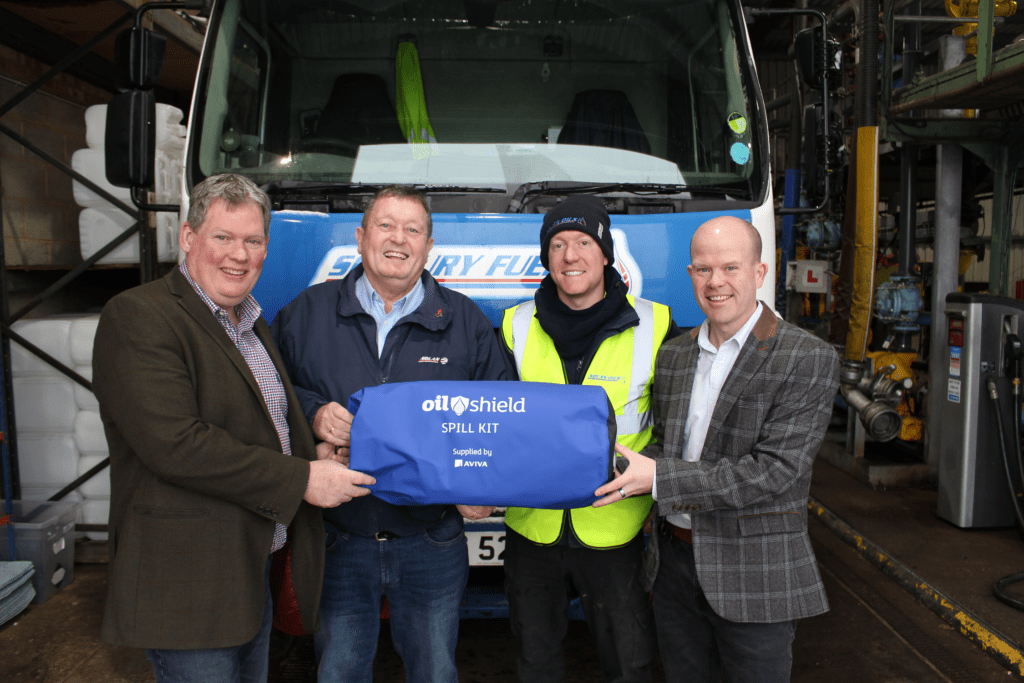 The ADR compliant kits provide spill containment and recovery capability and have been packaged into a compact, weatherproof, barrel-shaped kit bag for easy stowage on a tanker where space is at a premium.
In addition to Nolan Oils being the first recipient of the new Oilshield Spill Kits, the Oilshield team also provided 'Safe Delivery and Spill Responder' training to all of Nolan Oils' tanker drivers and office staff.
Read the full story here
Distributor does the double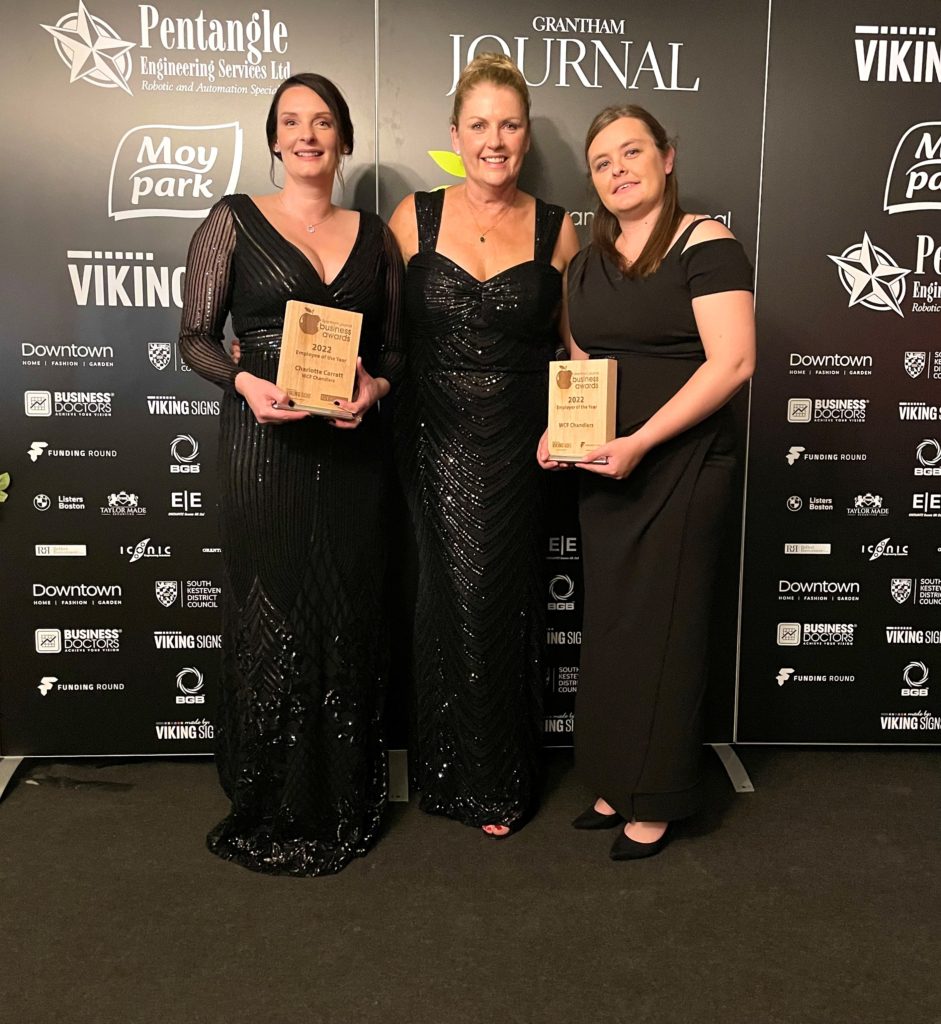 Lincolnshire-based WCF Chandlers celebrated a fantastic double win at the annual Grantham Journal Business Awards. Held at the end of last year, the event brings decision makers and business leaders from across the area together to celebrate business success.
In a fantastic double achievement, WCF Chandlers was awarded Employer of the Year and Charlotte Carratt, marketing manager fuels, was awarded Employee of the Year!
Lynn Casson, general manager, commented: "I'm absolutely thrilled that both the business and Charlotte have been recognised with these awards.
"As an employee-owned company, we work really hard to create a workplace where everyone matters and has an opportunity to make a difference to our performance. Charlotte has recently taken on the role of fuels marketing manager and is a driving force within the business, so this is really well deserved."
Read the full story here
Tate Oil Team are Total Warriors again!
A group from Tate Oil are clearly gluttons for punishment, having signed up for the Total Warrior 2023 – the second consecutive year the Yorkshire-based distributor will have team members participating.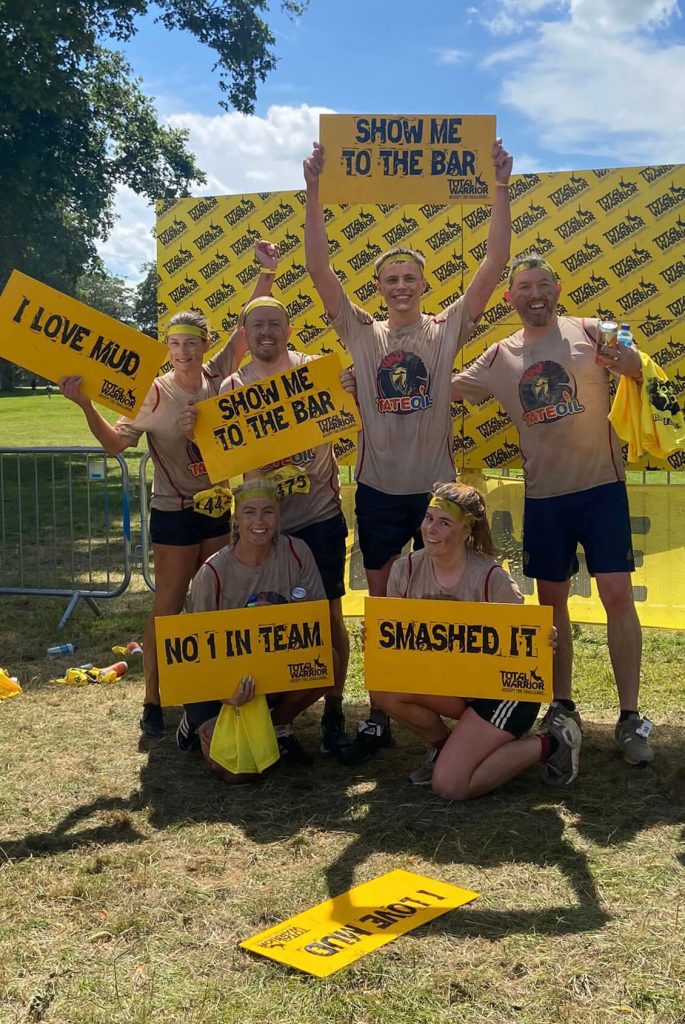 With a gruelling 12 km of running and 25 obstacles to endure, including high jumps, mud, water, crawls and climbs, last year was the team's first ever Warrior. For most the event is a personal challenge, a goal to aspire to and only one team member had done any serious running.
With the rest complete amateurs, the team was ecstatic to complete the race in under two and a half hours, and it was this feeling that saw the team entering the event again this year.
"The feeling of accomplishment on completion and strong feeling of camaraderie, helping colleagues over, under and through treacherous obstacles can't be underestimated.
"We found it to be an amazing bonding experience and have talked about that day ever since. So, this year we opened up the invite to all of the Tate Oil family and 8 brave warriors stepped forward."
Good luck on July 1st!
WCF Fuels North West bringing values to life
WCF Fuels North West, is bringing its values and culture to life through local community involvement.
Already principal sponsor of grass roots club Carnforth Rangers, the Lancashire-based distributor is also celebrating a new sponsorship deal with Morecambe Football Club (The Shrimps) which sees WCF Fuels NW become the clubs official fuel partner, helping drive Morecambe FC on the road to success.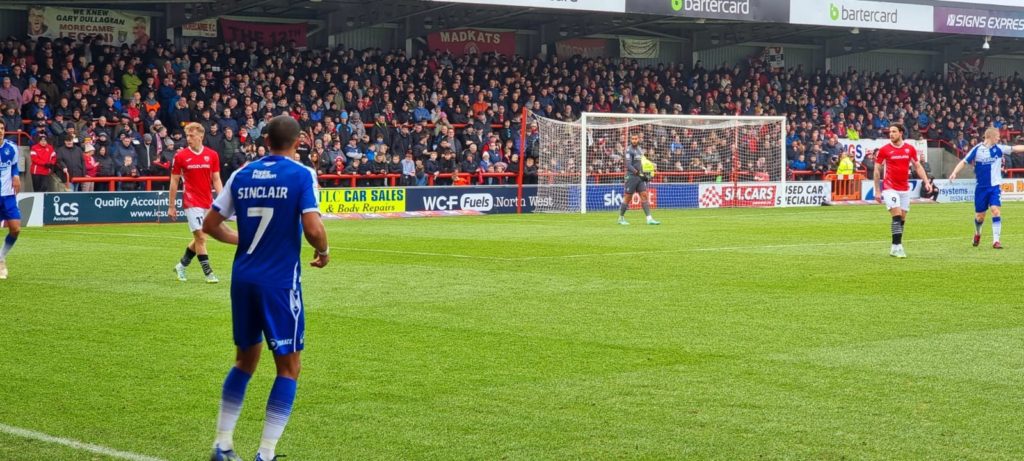 Now competing in Sky Bet League One, Morecambe FC have been playing professional football in Morecambe for over 100 years. As the Official Fuel Partner, WCF will benefit from branding around the ground and will also be one of the headline sponsors for the summer 'Stars of the West End' show series at the Mazuma Stadium.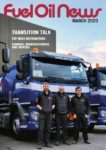 This article originally appeared in the March 2023 issue of Fuel Oil News magazine.
View the magazine