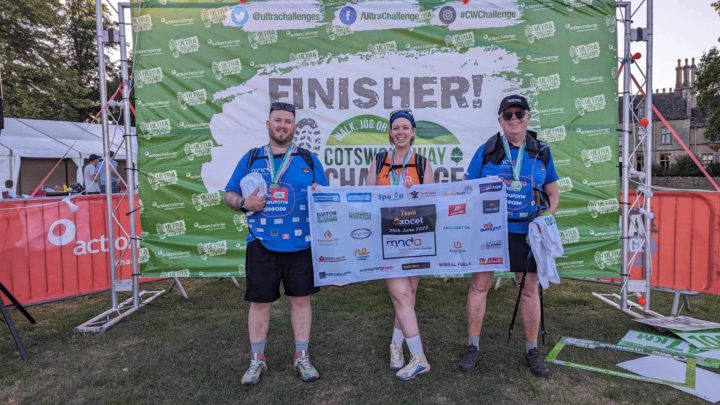 We are delighted to report that Team Exocet rose admirably to the challenge, completing the 50K walk on Sunday 24th June and raising vital funds for the charity which is very close to the company's heart.
Supporting the fight
Many of you know Scott Mace, account manager for FAST, but what many of you will not know is that several members of Scott's family have unfortunately been affected by Motor Neurone Disease. Scott's Mother-in-Law and her sister both passed away after a battle with the disease and now Scott's Brother-In-Law, Ryan, faces his own battle.
Ryan was diagnosed in January 2022 aged 28 and has faced his diagnosis with determination and amazing positivity. Unfortunately, the disease has taken its toll and Ryan is now bed bound and supported with a NIV 24/7 to help with his breathing.
Despite all that is going on for Scott and his wife Vicki they are determined to raise awareness and much needed funds for research into this cruel disease and to this end they embarked on the Ultra Challenge.
Team Exocet set off on their challenge at 6am on Sunday 24th June and some 10 and half hours later, on one of the hottest days of the year, they completed the task. As they crossed the finish line, they were pleased to confirm they had raised an impressive £4432 for the cause.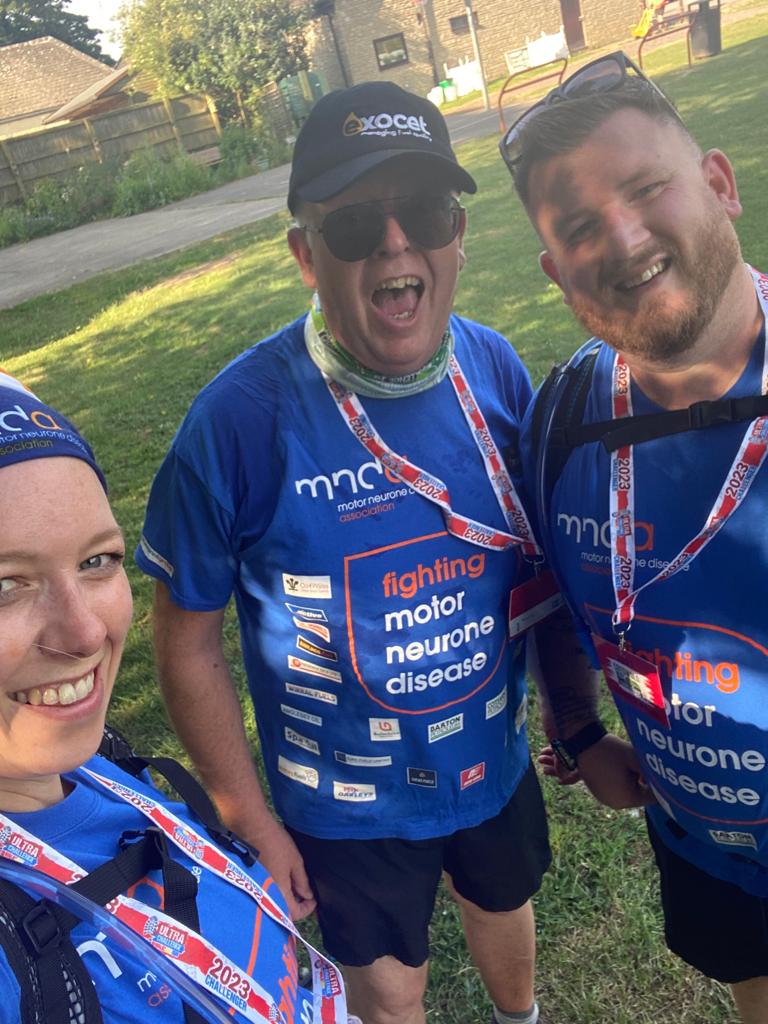 Extremely proud
Paul Derham managing director of FAST said: "Scott and Vicki approached me to ask if we could raise awareness and raise funds for Motor Neurone Disease Association. I was more than happy to support them in their mission and so I decided to join them.
"Scott and Vicki have a 2-year-old and split their time between their home in Telford and Ryan's home in Essex. Despite everything they have to deal with, this incredible couple still find the time to walk 50K on a Sunday and the whole team at FAST Exocet are extremely proud of them both."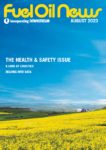 This article originally appeared in the August 2023 issue of Fuel Oil News magazine.
View the magazine