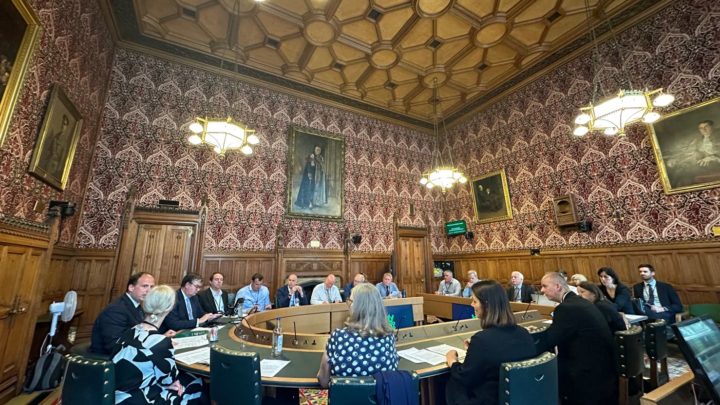 Uncertainty is inhibiting investment
Kate Jennings, director of policy at Logistics UK commented: "The logistics industry is working hard to meet vehicle phase out dates and emission reduction deadlines however government plays an integral role in this and must meet deadlines they have set themselves.
"The Low Carbon Fuels (LCFs) strategy is now six months late and this, together with concerns over the pace of electric vehicle infrastructure and zero emission freight trials, is inhibiting private sector investment. Costs are a key concern across all sectors of the economy, and businesses are reluctant to invest without a clear strategy that outlines how cost, supply and infrastructure challenges will be addressed.
"It also remains unclear whether government is viewing LCFs as a transitional tool or if they will have a long-term role to play."
Support needed
The letter follows a parliamentary roundtable on decarbonisation, organised by Logistics UK and hosted by Greg Smith MP that was held at the end of June. It also calls for a halt to proposed changes to the Greenhouse Gas Protocol (GHGP) and greater progression on the Zero Emission Road Freight demonstrator.
Ms Jennings continues: "At the parliamentary roundtable, industry highlighted how vital a strategic partnership is with government to deliver a fair transition to a green economy. Members also raised significant concerns over adding costs to customers if decarbonisation is not delivered efficiently.
"Industry fully recognises the role it has to play to achieve decarbonisation, but sufficient support must be in place to ensure it is achievable and does not push prices up on the shelves."
The future is up for grabs
Greg Smith MP commented: "Despite a monumental push towards battery electric, the real future of fuel is not written yet. The way we de-fossilise is up for grabs and low carbon fuels and synthetic fuels must be part of that. We look forward to continuing to engage with industry on the subject to drive forward positive change."