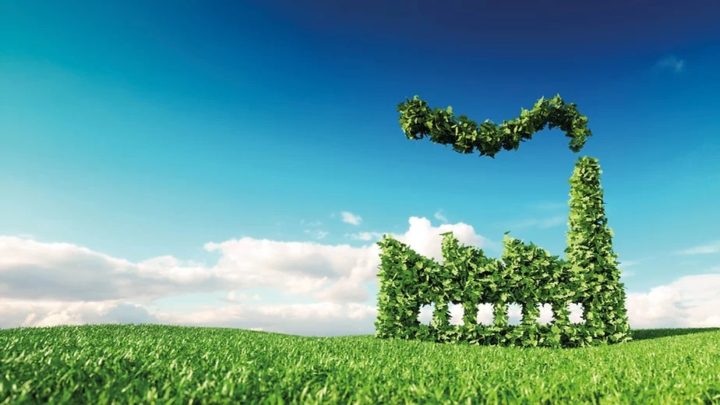 With power generation and industrial processes two significant generators of CO2, investment in CCS technology will be vital to capture and store these emissions and keep the UK on track to achieve net zero while other technologies are developed to decarbonise these sectors.
Harbour Energy, the largest London-listed independent oil and gas company, is committed to achieving net zero greenhouse gas emissions across its operations by 2035, with respect to its scope 1 and scope 2 emissions. The company is also well positioned to use existing skills and infrastructure to help deliver the UK's CCS goals and contribute to emissions reduction targets.
Significant contribution to carbon reduction
Led by Harbour Energy, with support from bp, Viking CCS is a Humber-based project working to develop the infrastructure to transport and store CO2 in secure offshore storage sites. Working with a consortium of emissions capture and infrastructure members, the project will create a CO2 capture, transportation, and storage network targeting start-up in 2027 with a reduction of 10 million tonnes of UK emissions per annum by 2030 and up to 15 million tonnes by 2035.
Adam Newton, senior VP for Government and External Affairs for Harbour Energy will be speaking on industrial decarbonisation at the upcoming conference, exhibition, and networking event Foresight NetZero Live 2023 and, ahead of the event, shared the latest updates on the Viking project and its positive contributions.
Unlocking investment
Championing the ability of CCS to "accelerate the decarbonisation of hard to abate sectors like refining, and critical industries like cement and steel," Adam also noted that it has "an important role in providing a firm, non-weather dependent reliable source of low-carbon supply to the UK electrical system through gas-fired power generation with CCS"
Adam also shared how the new venture "could help to transform the Humber into the centre of the UK's net zero economy" and expressed the pivotal role that Viking CCS can play in decarbonising industry while advancing investment in the area.
"The project could unlock up to £7 billion of investment across the full CO2 capture, transport and storage value chain from 2025 to 2035," Adam added.
"It holds the ability to support the development of new critical infrastructure and low-carbon industries which, when developed, provide a route to an estimated £4 billion of gross value add (GVA) and requiring up to 10,000 new jobs during the peak of construction."
Touching on further industry investment the project can bring, Adam stated: "Viking CCS will equip the Humber with high-capacity, reliable low-carbon infrastructure to promote inward investment and attract new industries to the area – a prime example of this is RWE examining options to build a new gas-fired power station on the South Humber Bank."
Foresight NetZero Live 2023, which will be held at the Doubletree by Hilton in Hull, UK, on the 28-29 June 2023, will be an opportunity to hear more about decarbonisation across refining, power, steel and cement and the role of CCS in delivering clean energy.