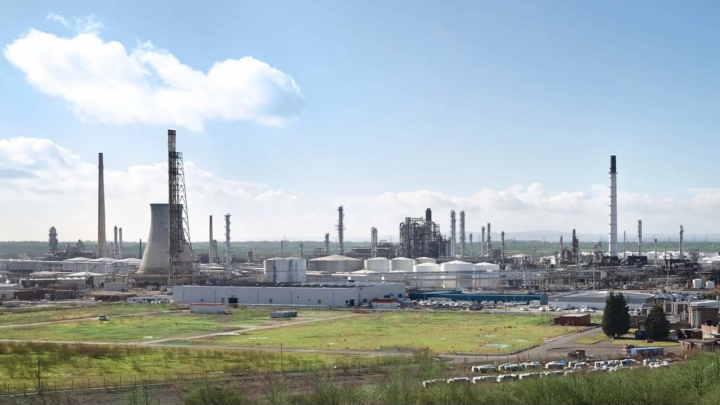 EET plans to invest a total of US$3.6 billion in developing a range of low carbon energy transition projects over the next five years, of which the majority – US$2.4 billion – will be invested across its site at Stanlow with US$1.2 billion being invested in India to support the development of an LNG value chain, a pellet plant and green ammonia production.
Seizing the future fuels opportunity and repositioning the company for resurgence, Essar believes that the EET investment will secure a long-term, sustainable future for Stanlow, as it leads the UK in spearheading the rapid growth of the European low carbon fuels market.
Rapid growth in future fuels
The rapid market growth of hydrogen and biofuels as they emerge as globally significant future fuels sees EET estimating that approximately two-thirds of its aggregate cash flows could come from diversified low carbon sources before the end of the decade. The UK government has targeted 10GW of hydrogen production by 2030 and the regulatory and policy framework supports low carbon energy production, as well as the development of low carbon hydrogen infrastructure, expertise and demand.
The investment will be made across a range of different hydrogen production technologies, decarbonisation, biofuels and infrastructure projects, helping to contribute to North West England becoming one of the leading post carbon industrial clusters in Europe. It is expecting to cut 3.5mn tonnes of carbon dioxide through these investments, which equates to around 20% of the total industrial emissions in North West England.
EET will include:
Essar Oil UK, the company's refining and marketing business in North West England;
Vertex Hydrogen, which is developing 1 gigawatt (GW) of blue hydrogen for the UK market, with follow-on capacity set to reach 3.8GW;
EET Future Energy, which is developing 1 GW of green ammonia in India, targeted at UK and international markets;
Stanlow Terminals Ltd, which is developing enabling storage and pipeline infrastructure; and
EET Biofuels, which is investing in developing 1 MT of low carbon biofuels.
Blueprint for transformation
Prashant Ruia, director, Essar Capital, commented: "The launch of EET is a major milestone in Essar's long-standing commitment to put the UK at the forefront of low carbon energy.
"We are excited about the opportunity to drive the UK's energy transition by producing low carbon future fuels which will help eliminate around 20% of the industrial carbon dioxide in Northwest England. In doing so, it will provide a blueprint for how traditional industries globally can be successfully transformed into hubs for the production of future energies."
Tony Fountain, managing partner of Essar Energy Transition, said: "EET's ambitious investment plans will not only help deliver the UK's net zero ambitions and the enormous environmental benefits therein, but will also secure the long term sustainable future for Stanlow, protecting and creating new highly skilled job opportunities at the heart of the Northern Powerhouse economy for generations to come."
Most sustainable refinery in Europe
As a core part of the HyNet cluster, Essar's Stanlow site already plays a prominent role in the UK's energy transition planning framework, following the selection of HyNet by the UK government in 2021 as one of only two hydrogen clusters in the country to potentially be supported through to full operations.
The refinery itself will also achieve a 75% reduction in carbon emissions before the end of this decade as part of EET's decarbonisation plans, making this strategically critical fuel supplier to the UK one of the most sustainable refineries in Europe.