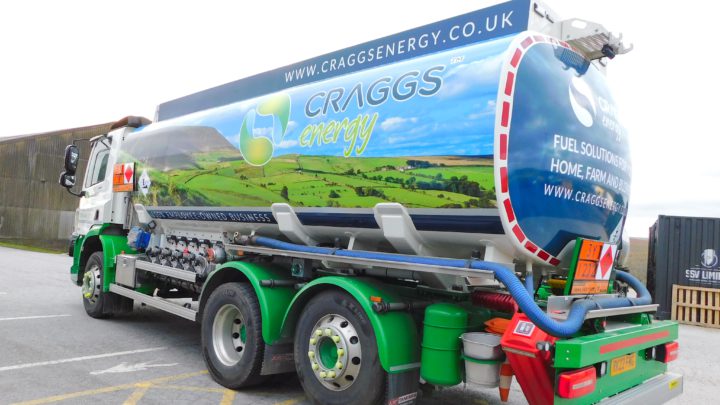 The Craggs Energy entry was its impressive new next generation tanker. Manufactured by DAF with a total capacity of 19,000 litres in five compartments, the new tanker is a top-of-the- line piece of machinery designed to transport a range of liquid fuels safely and efficiently.
DAF is known for its commitment to safety and quality, and the tanker is constructed with high-grade materials, to ensure durability and longevity, and equipped with advanced safety features such as anti-roll and anti-slip technology to protect the driver and prevent accidents on the road.
In addition to its impressive capacity and safety features, the tanker is also designed for maximum efficiency with a fuel-efficient engine and aerodynamic body to minimise fuel consumption and reduce emissions.

As a spokesperson for Craggs enthused: "Our new next generation tanker is a reliable and cutting-edge piece of machinery that is sure to meet the needs of our customers and set the benchmark for our next generation fleet.
On board equipment
TouchStar vehicle optimisation
4-way camera system
Mechtronics OptiMate
Commitment to Gd+ HVO Fuel
Craggs Energy has sole distributor rights for Green Biofuel's Gd+ HVO across the North of England and has championed this 100% renewable drop-in replacement for diesel.
With the company's commitment to supplying the fuel to partners, clients and customers, the new truck, with its advanced features will be delivering regular loads of HVO across Lancashire and Yorkshire.
Communicating the brand
Another highlight of the Craggs entry is the way it is part of the communication of the energy distributor's evolving brand.
"In October 2021 we celebrated our 10- year anniversary and, with our roots at Cragg Vale in the heart of Halifax we are proud to have featured our local area on our trucks since we launched over a decade ago. However, as our business is evolving and expanding, our vehicle branding is following suit.

"This tanker is the first of many of our new fleet which will feature landscape photos from across Lancashire and Yorkshire and, of course, our 100% employee-owned message will feature as a key message on all vehicles in our fleet.
"Bob Hanna, our longest serving driver is the proud keeper of this newest truck which seems fitting as Bob has been with us since our origins and is a well-liked and experienced tanker operator – we could think of no better person to fly the flag for our next generation fleet."
It wasn't quite the win for Craggs Energy this time but we were hugely impressed with the company's desire to deliver excellence and support its local communities with state of the art and safe fuel delivery vehicles.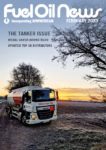 This article originally appeared in the February 2023 issue of Fuel Oil News magazine.
View the magazine