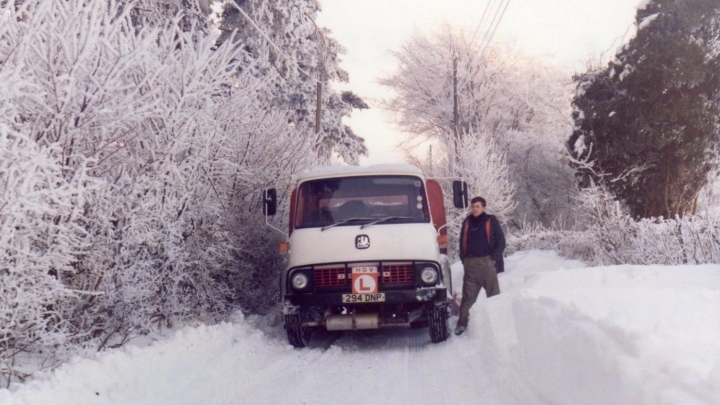 We were delighted to hear from Steve's daughter Louise who is following in her father's footsteps. After successfully completing her theory tests last summer, Louise passed her HGV test towards the end of last year, joining the family class one club, and has recently embarked on her own driving career.
Speaking with Louise and her father, Steve, we find out more about his career following that first intrepid journey and why Louise is determined to keep the family driving tradition going.
Steve takes us back to where his tanker driving story began
My family's involvement in the oil industry goes back to the winter of 1962-1963, which was one of the worst on record. My father John Walter Keep started a paraffin round in the local area using a 1954 Land Rover with a 200-gallon tank in the back to deliver 5 gallons or less to homes, first selling Shell Pink Paraffin then later Esso Blue Paraffin.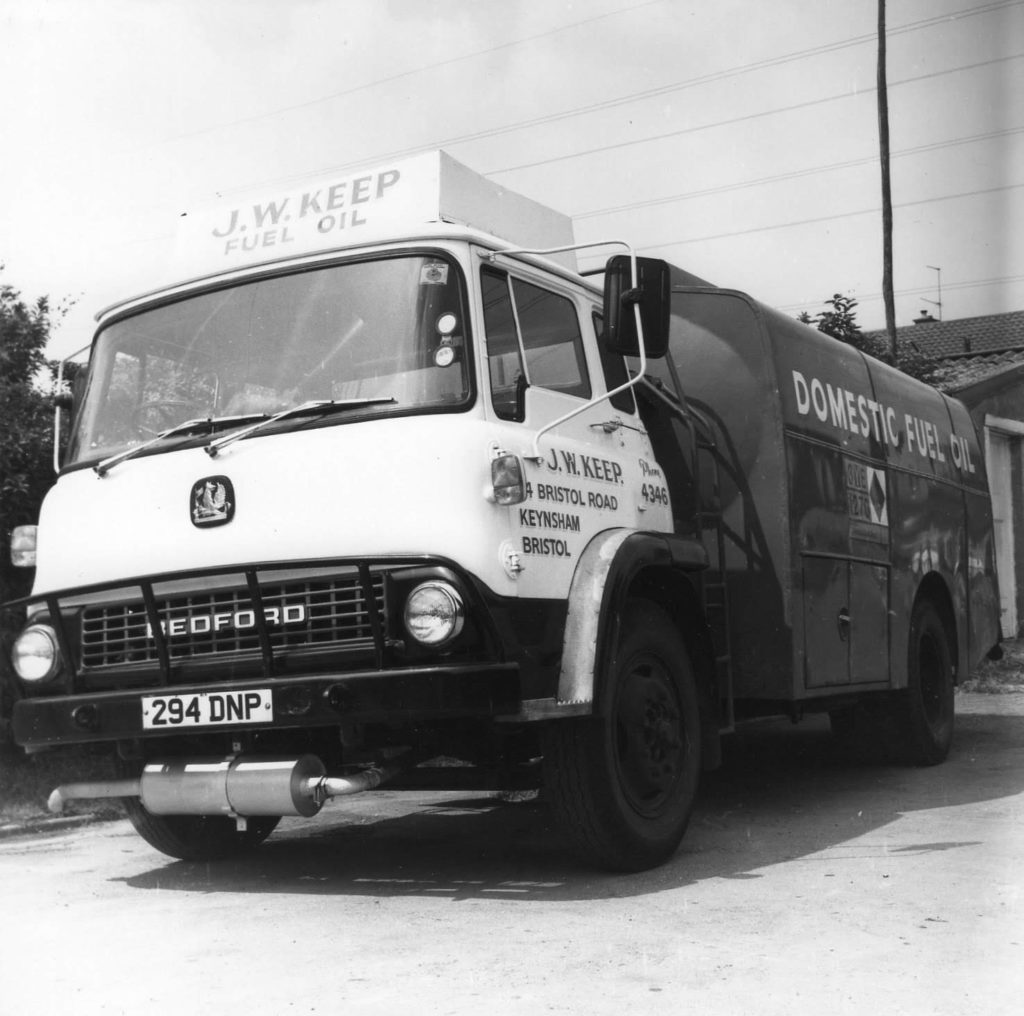 As a small boy, I loved to go out with dad in the Land Rover. My uncle also had a paraffin round a few miles away.
In 1970 dad bought a tanker to deliver domestic heating oil and, as a 10-year-old, I thought this was great and would go with him whenever I could. By the time I was 14 years old I could operate the tanker very competently and dad would chat to the customer, whilst I did the delivery. Dad would let me drive on farms, building sites, and even Portbury docks when they were being constructed.
One time, I drove on a rural road for a short distance, a 15-year-old, driving a HGV, carrying fuel – Oh they were very different times!
In 1981 Dad had not felt well for a while and his doctor told him to stop work so he asked me if I would like to drive for him. At that time I had been driving a 7.5 ton truck for a few years for a local haulage contractor.
In at the deep end
Without hesitating, I started for him in the November of that year and, on the day I started, there was 4 inches of snow on the ground.
Despite the snowstorm there were deliveries to be made and Dad put the HGV L plates on the tanker and said: "You can drive!"
Talk about in at the deep end! The tanker was a 1962 one. It had 2 x 500 gallon pots and 2 x 300 gallon pots (7200 litre total) and weighed approx. 12 ton and, with only 4 gears and no power steering, deliveries with difficult access were hard work.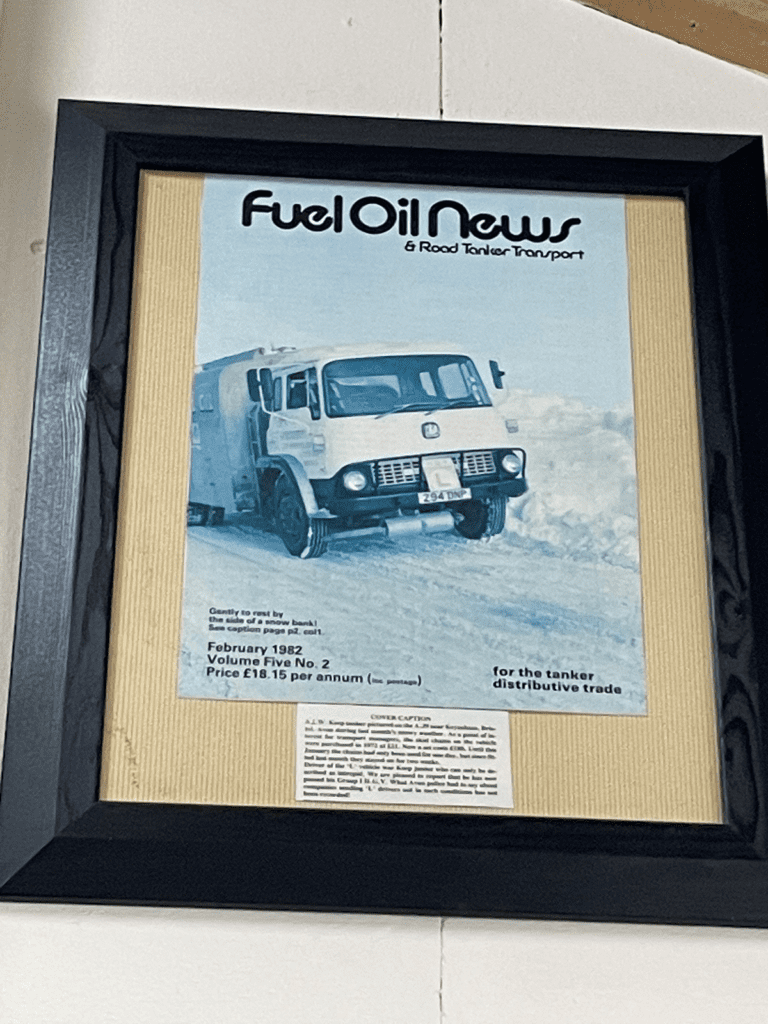 The cab was a later one, replaced by Dad after the old one fell apart. Before it's replacement Dad would tell me as a young boy not to put my feet in the middle of the floor because there was no floor there. When it rained you got soaked from water off the tyres!
The picture on the cover of Fuel Oil News was not a stunt – I was driving for about 2 weeks with snow chains on as the caption for the cover image confirms.
FON Feb Issue 1982 – Cover
Caption: A J.W. Keep tanker pictured on the A.39 near Keynsham, Bristol, Avon during last month's snowy weather. As a point of interest for transport managers, the skid chains on the vehicle were purchased in 1972 at £21. Now, a set costs £180. Until this January the chains had only been used for one day, but since fitted last month they stayed on for two weeks.
Driver of the 'L' vehicle was Keep junior who can only be described as intrepid. We are pleased to report that he has now passed his Group 1 H.G.V. What Avon police had to say about companies sending 'L' drivers out in such conditions has not been recorded!
Qualified driver
Having begun in the aftermath of a snowstorm, it seems snow was destined to play a key part in Steve's tanker driving career as he explains. I took a one-week HGV class 1 course in December, but my test was cancelled due to bad snow. I passed my test first time in early January 1982 and, once again, it was with snow on the ground.
I drove for Dad until his sudden death in April 1983 from a heart attack. He was only 50 years old. My mother Sylvia and I ran the business until my younger brother Mike joined later that year.
Big dreams
I had already decided I would like to drive a big truck, so went to work for Argotill Petroleum (part of the BWOC group in Weston super Mare). We had already dealt with BWOC for many years, so a job there was easy to come by.
Always keen to pursue my dreams, the next step for me was to have my own vehicle. I had always longed to drive my own truck so, in 1988, I bought a 16-ton rigid on general haulage, but the recession of 1992 meant all my work dried up presenting a massive challenge.
In a fortunate quirk of timing it was around that time that my mother decided to retire, so I re-joined the family firm and ran it with my brother Mike until 1997 when we were approached by NWF Fuels Group who bought us out.
I stayed with NWF at Yate for a few months during the handover, after which I joined British Fuels at Avonmouth, who were taken over by CPL and we moved to the Murco terminal at Westerleigh. I then spent 2 years with Repsol Petroleum at Avonmouth until Repsol withdrew from the UK.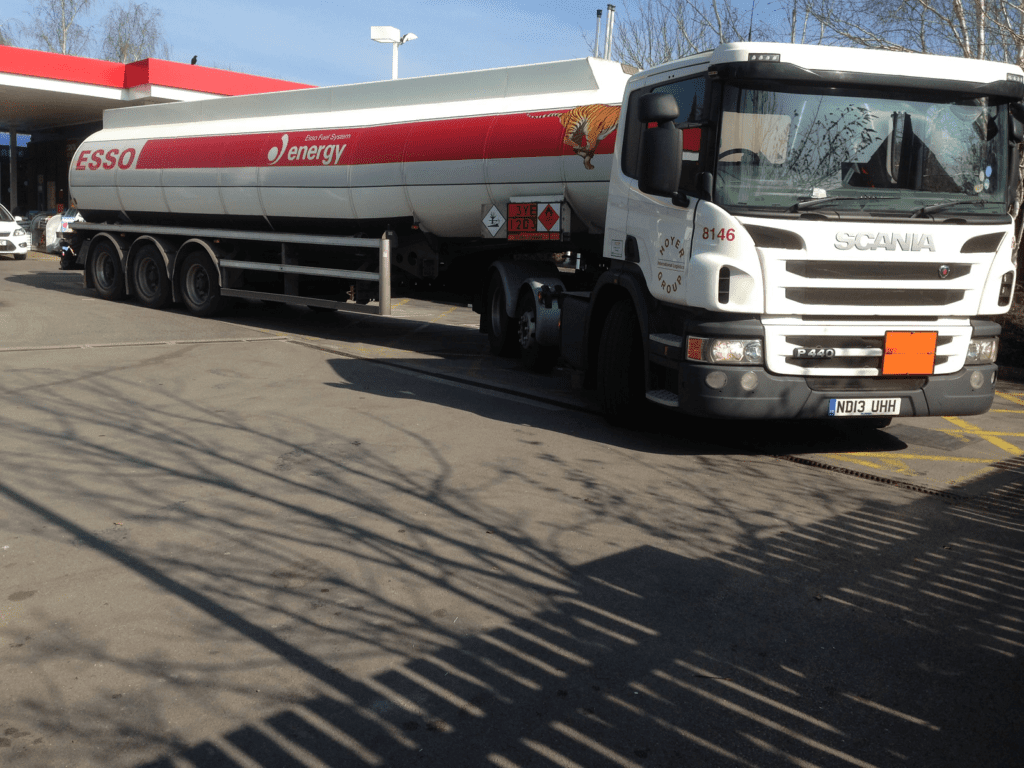 Time for a change of wheels
In 2002, with a 3-year-old daughter Louise and my wife Julie a full-time housewife, I decided I needed more money and applied for and landed a job with Hoyer UK, driving a 44-ton tanker on the ESSO retail fuel contract. I was working a 12-hour shift system, days and nights. The work was hard, but the pay was good. In 2018, just after a short illness that meant a week in hospital for me, Hoyer offered redundancies due to a contract change so I took this and left the company in September that year.
Retiring at 58 years old was great, giving me time to spend on my classic cars as well as a newfound hobby – a motorhome which my wife and I both love. We have just come back from a month-long trip to France, Spain, and Portugal – a round trip of 2600 miles.
A changed industry
When I started out in the fuel industry, 40 years ago, things were very different to how they are today in terms of health and safety, PPE, rules and regulations, driver's hours, and now the cost of fuel. What my dad would have said about it all – I don't know. (Well, maybe I do, but we could not print it!).
It seems that, despite so many changes in the industry since Steve's driving career began back in the snowy winter of 1981 / 82, his daughter Louise has not been deterred from following in his footsteps. Inspired by Steve's stories of his time in the industry, Louise recently secured her first driving position after passing her HGV test first time late last year and is already loving her job: "I'm driving a range of vehicles on my contract – 18T rigids right through to 44T arctics. I'm not sure where driving will take me but I know I've always thought I'd get my license at some point. Now that I'm actually on that journey, I'm excited to see where it'll take me, and I know I'm lucky to have an excellent mentor along the way."
We have thoroughly enjoyed hearing Steve's reminiscences of his time driving in the industry and wish him a very happy retirement. We look forward to hearing more from Louise as she begins her own journey.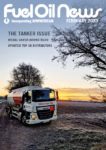 This article originally appeared in the February 2023 issue of Fuel Oil News magazine.
View the magazine