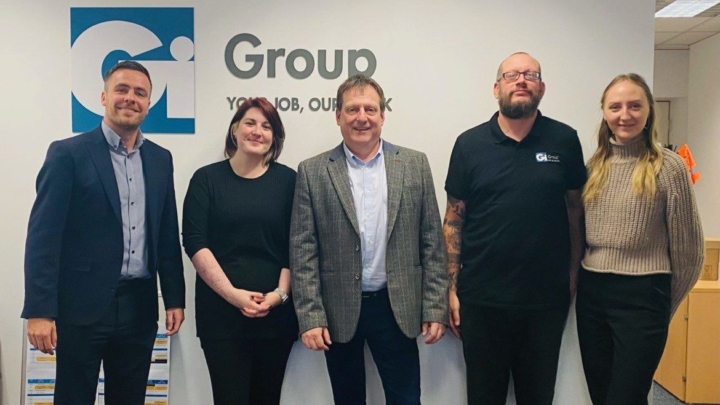 Gi Group Holding is the parent company of Gi Group and operates through several specialist sub-brands with branches across the UK, positioning it perfectly to help support the downstream fuels industry.
With an already strong industry presence, the recruiter and HR services provider wanted to offer peace of mind to companies needing to recruit. Acquiring accreditation from UKIFDA – the body which provides the benchmark standards and support that liquid fuel distributors and associate members need to run their businesses safely, sustainably and successfully – means that Gi Group Holding follows the same standards. This enables the company to not only adhere to industry regulations, but also to ease the burden of lengthy recruitment cycles frequently experienced by companies within the sector.
The average recruitment period for roles within the energy and utilities sector is, currently, 28.8 days, making it the third longest sector to recruit for, only sitting behind the aerospace and defense industry and positions within Government.
Positive impact
Paul Smith, Gi Group's chief operating officer UK & Ireland, said: "It is a proud moment for our business to be named the only UKIFDA approved supplier to the oil and fuel industry across the UK and Ireland."
"We wanted to make a positive impact when it came to compliance and recruitment speed within the sector. We are serious about keeping companies safe and providing audit compliant services."
"With our new UKIFDA accreditation, clients who engage the services of Gi Group Holding can be safe in the knowledge that candidates will be checked against latest regulatory requirements and that everything is industry compliant. No other recruiter offers this."
"Our specialist consultants are in constant conversation with our candidates and customers so that we can ensure we are pairing the right people with the right roles – an assurance which is particularly valuable for those working in the fuel and oil industry given the scope and nature of work they do."
"Being a member means a seal of approval that Gi Group Holding has an in-depth knowledge of the industry and its regulations, while crucially for our customers and candidates, our official supplier status from UKIFDA will help speed up the recruitment process across the downstream fuels industry."
"In achieving this status, we are able to underline our credentials as the country's most efficient, innovative and forward-thinking recruiter."
With the industry knowledge of its expert recruiters, as well as the latest recruitment technology, Gi Group Holding can rapidly deliver the calibre of candidates organisations need, and the recruitment and people insights vital to meet the strategic requirements and demands of a changing industry.
Jason Crispin, business development manager for Gi Group and the company's specialist in the energy sector explained that this edge can give firms the extra support they need, when it comes to employing the right person for the role: "We utilise market intelligence to provide more in-depth and thorough candidate profiles. This leads to higher quality, more reliable hires, which in turn can result in increased employee engagement and retention in the long-term."
Tackling the tough challenges
Paul highlights Diversity & Inclusion as another area where Gi Group is keen to help support companies: "Harsh working conditions and a predominantly male workforce has made it hard for HR professionals to establish a gender balance within their companies. We are aware that the oil and fuel industry has the second lowest share of women in the workforce of any industry, with just 22% of all workers being female."
"Through our business training and coaching schemes, we can help companies address these glaring gaps in the workforce, and simultaneously reach untapped pools of talent. It is all about cultivating a workplace culture that caters to everyone, rather than closing the door on groups of people."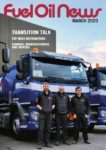 This article originally appeared in the March 2023 issue of Fuel Oil News magazine.
View the magazine