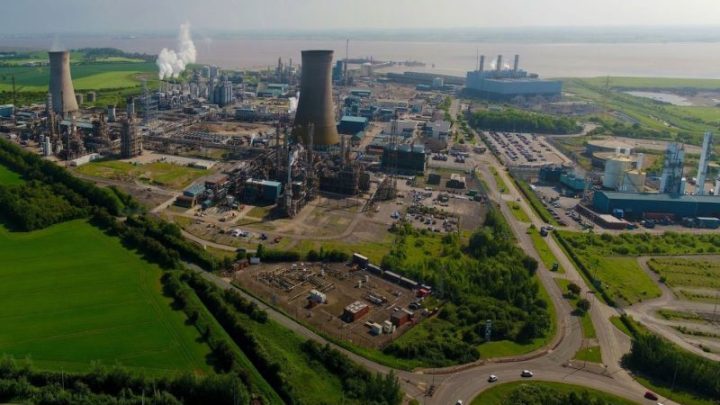 Parker Hannifin, global leader in motion and control technologies, is working towards the Fit for Hydrogen (F4H2) and Fit for Carbon Capture, Usage and Storage (F4CCUS) standards.
The company's Instrumentation Products Division Europe has joined forces with Zero Carbon Humber and 29 other companies, all of which have a shared vision to decarbonise the UK's most carbon-intensive region and transform the Humber into the world's first net-zero industrial region by 2040.
A proven model
The 30 companies were selected from more than 90 companies which registered their interest in joining the pilot over the summer. The programme combines assessment against a variety of business excellence measures with sector-specific assessment and development activities.
F4H2 and F4CCUS are managed by the Nuclear AMRC, part of the UK's High Value Manufacturing Catapult, based on its proven Fit for Nuclear (F4N) model of supplier development. The pilot phase will see the 30 selected companies progress through F4H2 and F4CCUS, beginning in November 2022 and running until December 2023.
More than 1,000 companies have now completed the F4N assessment, launched in 2011 to help manufacturing companies assess and develop their readiness to bid for work in the nuclear supply chain, with around 100 currently granted F4N status after showing they can meet the required standards.
Stephen Kinsey, supply chain programme manager at the Nuclear AMRC, said: "Our Fit For model of supply chain development has proven its value in helping companies develop their capabilities to win work in demanding energy sectors, and we're delighted to adapt it to help UK manufacturers rise to new opportunities in industrial decarbonisation.
"As with other quality-critical sectors, it's vital that companies wanting to enter the supply chain for hydrogen and carbon capture understand the specific requirements of their potential customers and can demonstrate high standards of quality management and performance across their business. These new programmes will help UK companies take a first step into these emerging markets which will be essential for meeting our national commitment to net zero emissions by 2050."
The Nuclear AMRC has previously adapted the F4N model to create the Fit for Offshore Renewables (F4OR) programme in collaboration with the Offshore Renewable Energy Catapult with more than 40 companies granted F4OR status. Companies taking part in F4N or F4OR have so far reported that the programmes have helped them win new contracts worth around £1.8 billion, creating or safeguarding more than 3,200 jobs in total.
Ensuring high standards
Ian Livingston from Zero Carbon Humber, a major collaboration of 14 partners, said: "Hydrogen offers a low-carbon, scalable fuel source that has the potential to decarbonise major industrial clusters, such as the Humber. We are delighted to see steps being taken to test and develop the capabilities of UK companies to supply the growing hydrogen and carbon capture markets."
The F4H2 and F4CCUS pilot kicked off on Thursday 3 November 2022 with a virtual meeting for all 30 participating companies, including Parker Hannifin.
"Hydrogen is becoming an increasingly attractive option for many businesses looking to reduce emissions," said Deborah Pollard, business development leader Capital Projects North EMEA for Parker Hannifin.
"It's an exciting project to be part of,' she added. 'Having recognised hydrogen as an emerging market, we are in a perfect position to demonstrate our high standards of quality management and performance across the whole business."
Following a common business excellence assessment and development programme, and having met all the requirements, Parker Hannifin, and other companies achieving the standards, will be awarded granted status in December 2023.