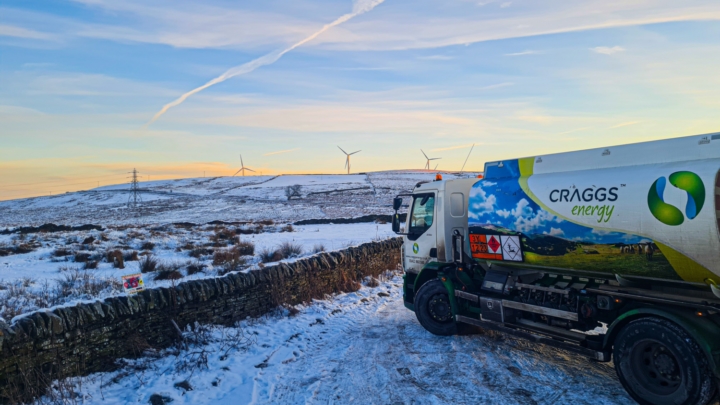 Whilst many were at home celebrating Christmas Day with their loved ones, Craggs Energy driver Lee Westwell was out in his truck completing several emergency heating oil deliveries to ensure that the company's customers had the vital fuel they needed to keep their home and family warm over the holidays.
Prioritising those at risk
As a proud member of UKIFDA, Craggs Energy has signed up to the Cold Weather Priority Initiative (CWP). This means that oil distributors, like Craggs, prioritise fuel deliveries to those most at risk, especially during cold weather or supply shortages. With that in mind, it was important that, despite it being Christmas Day, Craggs Energy went out on emergency deliveries to two of its customers in Foulridge and Settle.
While out making these deliveries, Lee's kindness was returned with a mug of tea and mince pies to fuel him for his final drop with a commercial customer.
Outstanding
David Damary-Thompson, general manager at Craggs Energy said: "We are proud to have team members like Lee who are willing to put in the extra effort to serve our customers, even on national holidays – like Christmas day.
"His dedication is a testament to our company's culture and our commitment to delivering excellence. Being an employee-owned organisation, our success relies on colleagues, like Lee, to go above and beyond for our customers. Thank you, Lee, for your outstanding contribution to Craggs Energy. Your efforts on Christmas Day, and every day, do not go unnoticed and are greatly appreciated."
Lee's dedication and hard work embody the values of an employee-owned business and contribute significantly to the success of the organisation – with its commitment to go above and beyond for customers. Lee exemplifies this commitment every day.