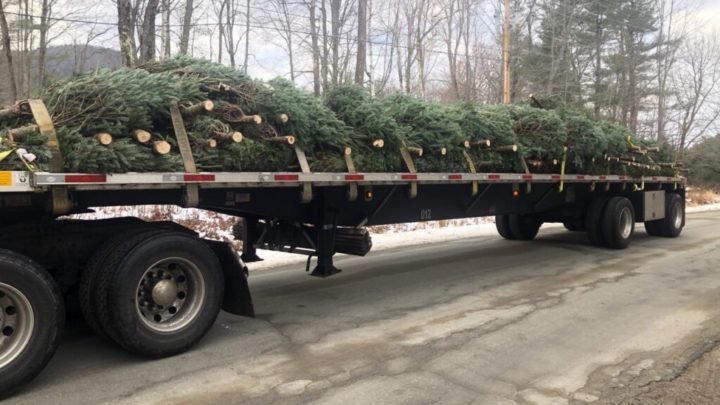 As with many areas of the legislation changes on red diesel that were introduced in April of this year, the rules on this can be interpreted in a number of different ways so, not wishing to find itself included on the naughty list, the trade association for those in liquid fuel distribution sought definitive guidance from HMRC.
Qualifying purpose
In its response HMRC confirmed that Christmas trees being commercially cultivated and harvested would be viewed as horticulture (and probably forestry) and therefore fall into qualifying criteria meaning that the rebated red diesel can be used in qualifying vehicles and machines.
The transportation of the felled Christmas trees to the place of sale, if different from where they are produced, is covered in the Government guidance Excise Notice 75 which was published ahead of the April changes. Notice 75 states that 'Using a vehicle for purposes relating to forestry includes using it to move timber that you (or your co-worker) have harvested from where it was harvested to the place where it is to be stored, sold or processed'.
So, on the basis that Christmas trees are allowable, so is the transport. But simply cutting down trees in an unmanaged, 'wild' environment to use or sell as Christmas trees would not be an accepted activity.
Bah humbug
All good news for those involved in bringing Christmas trees to anyone prepping their home for the festive season and it would seem enough to keep HMRC off Santa's naughty list. However, Santa may not feel quite so kindly when it comes to his attention that using a tractor to tow the jolly, bearded fellow around the streets is not a purpose relating to agriculture and would not, therefore, fall under acceptable uses of red diesel.
It looks like it's 'bah humbug' and no presents for HMRC this year after all!