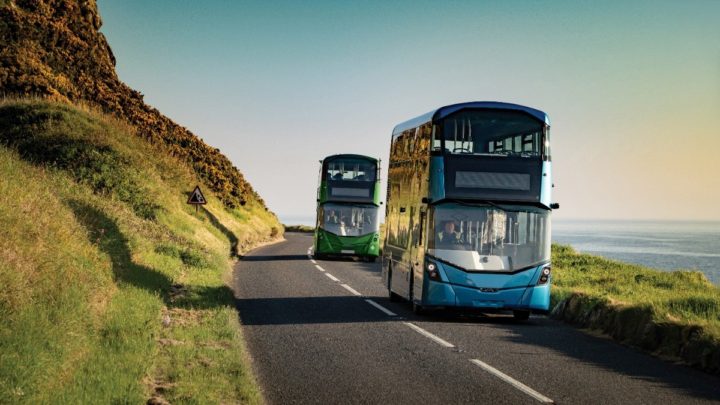 The remarkable milestone – the equivalent of driving around the world 80 times – means the fleet of hydrogen and battery electric buses – have prevented almost 3,500 tonnes of harmful carbon dioxide (CO2) emissions entering the atmosphere compared to journeys made by an equivalent diesel bus.
The reduction in emissions has the same impact as taking around 800 cars off the roads for a whole year.
Crucial decarbonisation role
Ben Werth, chief commercial officer at Wrightbus, said: "Hitting the two-million-mile mark is an immense achievement for us – and seeing the impact our zero-emissions fleet is having on communities is incredibly gratifying.
"Our buses are world-leading, with our teams working tirelessly and innovatively, in order to help play a crucial role in the UK's ambitions for decarbonisation.
"These latest figures are astounding to see but it means we must continue to strengthen the case for further support for zero-emissions transport, both in the UK and around the globe, to ensure net zero targets are met."
Zero-emission transport arsenal
Wrightbus unveiled the world's first hydrogen-powered double decker bus – the Hydroliner – in Aberdeen in 2020, with a fleet of buses entering passenger service the following January. The hydrogen-fuelled fleet passed the 1-million-mile mark back in May with the rapid-charge electric double deck, the Electroliner, launching soon after in July.
The firm's StreetDeck Electroliner battery electric is the world's most efficient double deck electric bus, following assessments undertaken at the UTAC test facility using the Zemo-accredited Ultra Low Emission Bus (ULEB) test. According to ULEB calculations, the Electroliner also produces 86% less CO2 per km than the Zemo Euro VI diesel baseline.
This year has been a remarkable one for Wrightbus so far, with a number of historic deals confirmed with First Bus, the National Transport Authority (NTA), as well as in Australia and Germany.