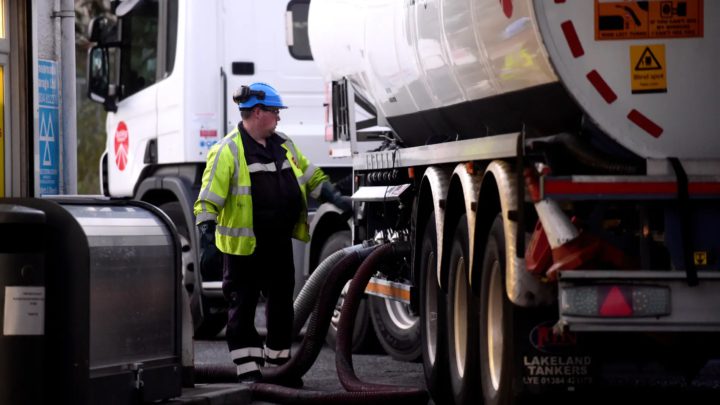 In a document released alongside last week's Autumn Statement, the Office for Budgetary Responsibility (OBR) said that the tax hike, which would increase the price of petrol and diesel by around 12p per litre, could be introduced in late March 2023.
Questioned about the potential increases – which would be the first time any government has raised fuel duty rates in cash terms in more than a decade – the Treasury responded that the prediction is based on forecasts that are subject to change. The current duty cut remains in place until March 2023 when decisions on future rates will be made as part of the Spring Budget.
If implemented, the duty hike would stifle the economy and deliver a body blow to the logistics industry, according to the business group which represents the sector.
Avoiding scrutiny
David Wells OBE, chief executive of Logistics UK, which represents 20,000 members from all sectors of the industry, is alarmed that a proposal of such significance was not discussed in the Chancellor's fiscal statement made in the House of Commons earlier, and is concerned about the potential impact of its introduction:
"Logistics is at the heart of all economic activity in this country, and relies on fuel to facilitate its work, whatever the mode of transport used. Bulk diesel prices have increased by 30% since January. With businesses already under financial pressure, and operating on very narrow margins, a duty hike of this magnitude would have significant impacts, for operating costs and, ultimately, on inflation.
"Although outlined in the Spring financial statement, the fact that the detail of this policy was hidden in the body of the OBR Report and not announced by the Chancellor in the House earlier indicates that the government was hoping to avoid scrutiny on the topic. We are seeking urgent clarification as to whether the duty rise will be implemented as planned, as a rise of this magnitude would have a detrimental effect on the UK's economy, stifling activity and placing unnecessary pressure on a sector deemed 'essential' only a year ago."
The proposed rise in fuel duty would equate to an additional £4,850 for the cost of running a 44t truck, according to Logistics UK's calculations, bringing fuel duty costs to a total of £26,246 per vehicle, before the cost of fuel itself. Logistics UK estimates that a small haulage firm with seven HGVs (98% of logistics businesses are SMEs) would have £34,000 pa added to annual operating costs if the duty rise were to be introduced after March 2023.