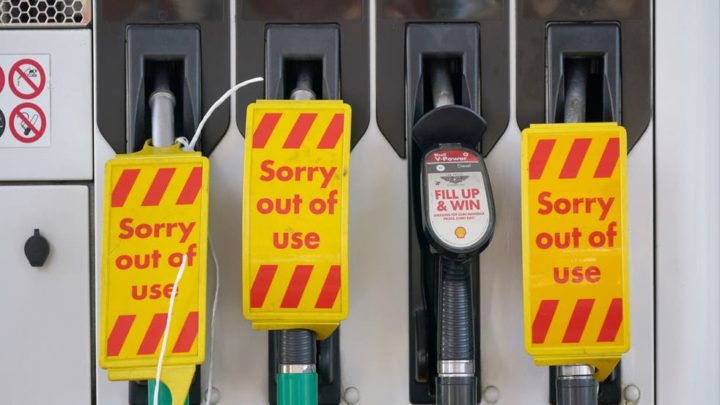 "Today we face some of the biggest issues for a generation, and possibly for many generations. We are living through the biggest energy crunch seen in many years, caused by the need to wean ourselves away from fuels that support the Russian war in Ukraine alongside the shift from fossil-based systems of energy production and consumption to renewable energy sources such as low carbon fuels.
"While it may appear that fuel security and net zero are two requirements that pull in different directions, if we can attain the investment needed to reduce our emissions then it is likely that the UK can successfully navigate both of those challenges.
"It is clear that our sector has a critical role to play because the fuel it supplies is vital to both the UK's economic activity and energy security. It distributes around 96% of the UK's transport fuel via a mix of domestic production at our refineries (around 55% of the total) and imports (45%) via an open market. We've also seen that the sector can respond to the unforeseen, such as to reduce Russian imports to zero in just a few months.
"If we look at the net zero side of the equation, the UK offers advantages in terms of the transition which could make it a world leader. We have good geology for Carbon Capture Utilisation and Storage (CCUS), are close to the European market with a strong import and export infrastructure. And we have a huge amount of transferable expertise from both upstream and downstream oil sectors to support key technologies such as hydrogen, carbon capture and low carbon fuels.
"We at UKPIA strongly believe the downstream sector has those advantages and will be critical to delivering the UK's net zero future, but it is worth reflecting on how we have got to where we are today, so we can see where we are heading.
Energy security
"Under the coalition Government some ten years ago, the aim was to have secure, affordable and sustainable energy. Today we see the focus is more on fuel security and net zero because as the then Prime Minister Boris Johnson said in August 2022 'we're paying in our energy bills for the evils of Vladimir Putin.'
"We can define energy security as the ability to continue to source the fuels the country needs despite shocks to the system, and the sector proved it has all the skills and assets needed to do that through its successful response to the Russian situation. The UK's combination of domestic production through six major refineries and import capacity from 60 terminals has helped the market to function well. We import from a lot of different locations and the markets have been able to reorganise themselves quickly away from Russian diesel.
"ONE OF THE GOVERNMENT'S TOP PRIORITIES IS TO ENSURE THAT THE UK HAS A SECURE AND RELIABLE ENERGY SUPPLY. THE CURRENT 'CORE FUEL' SUPPLY MARKET IS FLEXIBLE AND FOR THE MOST PART EFFECTIVE IN ENSURING CONTINUITY OF FUEL SUPPLY…. FOCUSED ON ENCOURAGING INDUSTRY TO BUILD RESILIENCE RATHER THAN RESPOND TO AN EMERGENCY"

Energy Security Bill Factsheet
"We may not have a Regulator to manage spare capacity in our system but the market's inherent drive to supply the customer does that effectively, and we have fallbacks such as the Compulsory Stocks we hold as members of the International Energy Agency. Since the summer of last year, the UK has been part of two global releases of that oil to steady the markets following a unique set of circumstances, with the return of demand post Covid-19 restrictions and the Russian situation in the spring of this year."Energy resilience
"Another closely linked aspect is 'energy resilience' – the ability to get the fuels you have sourced or produced to the end consumer in response to disruptions such as the Just Stop Oil protests or last autumn's demand spike.
In both cases the sector was able to show remarkable resilience by utilising the UK's extensive infrastructure including major assets such as 3,000 miles of pipeline and over 8,000 forecourts across the country. This infrastructure means we are generally able to get the fuels to the consumer efficiently whatever the circumstances.
"It is this infrastructure, which stretches right across the country, along with the endeavour, acumen, innovation and sometimes dogged determination of the sector that has seen it thrive across many challenges over many years. And those assets – whether tangible or not – will help us move forward."
Reducing emissions
"By virtue of its existing scale, location and expertise, our sector can enable huge emission reductions of industrial clusters with downstream companies acting as both first 'anchor customers' and potential project leaders.
"But for companies to invest in low carbon production in the UK, investment conditions need to be attractive and competitive relative to those in other countries. Low carbon production in the UK also needs to be more attractive than importing higher carbon products.
"This could be achieved through a carbon pricing mechanism at the border, through clear UK product standards, or by providing a similar level of financial assistance to decarbonise as those offered in other countries.
"In addition, we strongly believe a 'technology neutral' approach rather than one which focuses on any specific technology such as electric vehicles should be adopted to achieve the greatest carbon savings. Studies have concluded that vehicles powered by the internal combustion engine will be around for a long time, despite announced phase out dates. Vehicles powered by internal combustion engines can offer a decarbonisation solution if a technology neutral approach is taken.
For example, hydrogen powered internal combustion engines will offer a similar reduction in CO2 emissions as Hydrogen Fuel Cells and aftertreatment could be used to bring Nitrogen Oxide emissions within acceptable levels.
"And we strongly believe the Renewable Transport Fuels Obligation (RTFO) should move from its current approach where the obligation is met by the volume of renewable fuels added to fossil fuels, to a greenhouse gas (GHG) emissions approach where the obligation is met by reducing CO2 emissions by a set amount. This would incentivise the best-performing low- carbon fuels.
"The sector is already delivering large amounts of low carbon fuels through E5 and E10 petrol and B7 diesel. These have removed the equivalent 2.5 million cars off the road in terms of GHG emissions, which is significantly more than the 1 million electric and hybrids currently on the road. Adjusting the RTFO to a GHG based approach would further increase these carbon savings.
"There may be a case for lowering the rate on biofuels which are currently taxed at the same level as crude-derived fuels. And additional incentives for low carbon fuel use in hard to decarbonise transport, for example Heavy Goods Vehicles, should be considered to increase demand for low carbon fuels."
Policy critical to success
"In light of some of the biggest challenges our industry, democracy and society can face, we want to help find solutions. We are in a decent place, but the next three years are critical for policymaking if we are to keep investment in the UK.
"UKPIA members are already a major part of projects that will potentially deliver over 10GW of hydrogen to the UK by 2030. Our sector is at the forefront of the delivery of CCUS and Sustainable Aviation Fuel and is investing now in future manufacturing capability in the UK.
"For companies to continue to invest in low carbon production in the UK, the investment conditions need to be attractive and competitive relative to those in other countries where businesses could invest their money. Ensuring a strong domestic sector by offering strong incentives to continue to invest in the UK is the best way to deliver fuel security and net zero and will ensure an effective and competitive market that meets needs at a competitive price."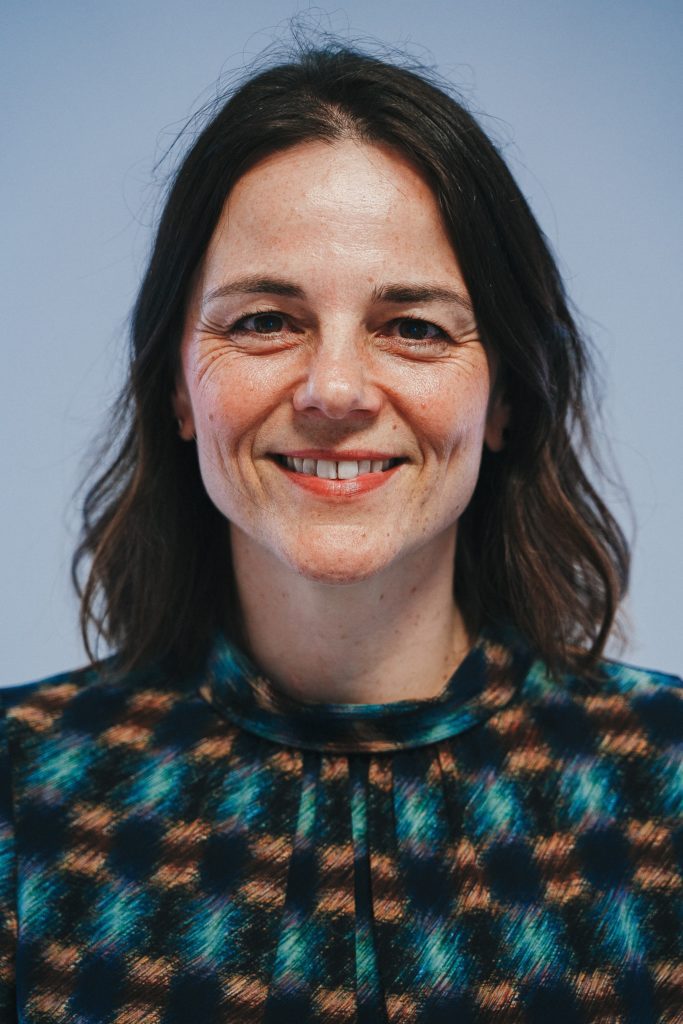 Elizabeth de Jong is the CEO for UKPIA – the trade association that brings together companies involved in refining, renewable fuel production, terminal operations and filling stations.
Its members contribute significantly to the UK's extensive and resilient fuel supply chain today as well as preparing for the future by planning and investing in projects that reduce emissions for tomorrow's net-zero economy.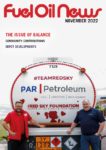 This article originally appeared in the November 2022 issue of Fuel Oil News magazine.
View the magazine