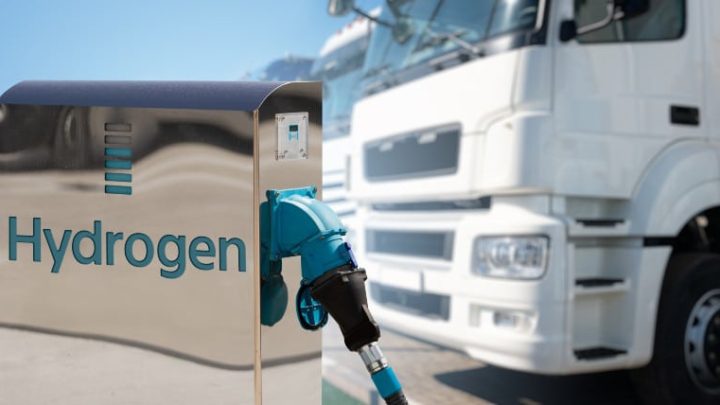 Businesses and organisations across energy, transport and industry will join MPs and representatives of the UK Hydrogen and Fuel Cell Association, for a 'Seizing the UK's Hydrogen Opportunity' rally that aims to push the Government on three key priorities for the hydrogen economy.
These include accelerating progress on the development of hydrogen storage, developing a practical strategy for transport, and creating reliable codes, standards, and regulations for the sector.
Celia Greaves, CEO and founder of the UK HFCA, said: "Hydrogen is vital in reaching net zero and we need comprehensive strategies and support to keep us on track and ensure that the UK is at the forefront of this global effort. It's time for MPs to get behind us in pushing for regulations that will make deployment easier for all industries."
Inappropriate standards
The UK HFCA wants the Government to establish a strategy for hydrogen transport which recognises its key role, particularly in trucks, trains, shipping and aviation, and includes infrastructure, vehicles, and the range of energy vectors that carry hydrogen. To date, hydrogen for transport has had to rely on a patchwork of grants and policy levers that share no clear strategy to link and progress all aspects of a hydrogen transport network over the medium term.
Ms Greaves said: "This leads to the second priority – the frustration surrounding legislative red tape.
"Regulatory standards for the sector are often inappropriate and unsuitable, adapted from other, very different, fuels – or missing completely.
"On top of this we need a clear plan for hydrogen storage. This is key to ensuring energy resilience, a vital element of the UK energy landscape, and of increasing importance following recent international events. Hydrogen has been recognised by Government as a clear no regret decision for long duration storage. We now need to see steps put in place to make this happen."
The members of the UK HFCA represent the full hydrogen energy supply chain and all applications and ranging from innovative SMEs through to pure play technology companies and large corporations. They are working closely with their MPs to demand government support on the three priority areas for discussion at the lobbying event.
Appetite to succeed
Ms Greaves, who founded the UK HFCA in 2010, said: "We expect our lobbying efforts to be well-received. We know there is the appetite with MPs to work together on this."
In June, the UK HFCA fronted its first hydrogen conference, opened by Energy Minister Greg Hands who said: "We are developing hydrogen as a source of affordable homegrown power and a growing industry set to create thousands of jobs."
During the conference, which attracted more than 500 attendees, a new executive team was announced, bringing a wealth of knowledge and experience to the HFCA.
Amanda Lyne, managing director of ULEMCo Ltd, was announced as the association's new Chair, with Neil Filkin (Conrad Energy) and Ross Fairley (Burges Salmon) as Deputy Chairs.
Ms Lyne said: "One of the key opportunities we offer our members is the chance to come together with one powerful common voice to fight for changes to the sector that will benefit us all.
"The UK could become a hydrogen super-power, but it needs the right framework to support that and decision makers making this a real priority right now."