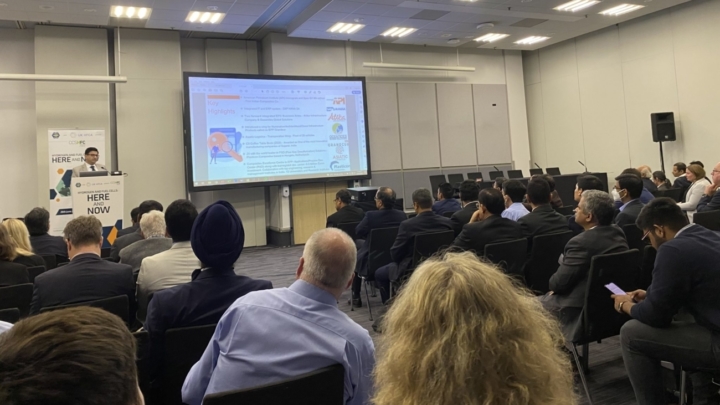 The UK Hydrogen and Fuel Cell Association welcomed both Tevva, a pioneer in zero-emission transport with revolutionary battery-electric and hydrogen fuel-cell range extender technology, and 2G Energy, an internationally leading manufacturer of combined and heat and power plants, together with a flurry of other companies, to its group following its inaugural hydrogen conference in Birmingham last month.
They join a collaboration of multi-million corporations right through to organisations from the academic community and stakeholders with an interest in clean energy solutions and the associated elements of the supply chain.
Collective ambition
Celia Greaves, CEO of the UK HFCA, said: "There is strength in numbers and together, our members wield a power and a voice that they wouldn't have alone.
"Our collective ambition is to accelerate the development and deployment of hydrogen energy and its uses in the UK. Having this breadth of membership gives us improved access to funding, the ability to share and shape best practice, enhanced positioning and profile – with benefits for all members – and a stronger role in helping to shape the direction and focus of government regulations and policy.
"We are thrilled to welcome our latest members and involving them in the fantastic work we are – and will – be doing."
Convenient. Affordable. Sustainable.
Harsh Pershad, head of hydrogen at Tevva, said: "Tevva is delighted to be formally associated with the UK Hydrogen and Fuel Cell Association.
"With energy costs, security, and climate breakdown foremost in people's minds, it is now essential for industry, government and wider stakeholders to support each other to implement the fastest, most resilient and cost-effective solutions for decarbonising the economy.
"Tevva is manufacturing hydrogen electric trucks that will directly reduce fleet operator emissions from day one. Hydrogen electric trucks enable the best mix of energy for longer journeys and allow fleets to help promote sustainable energy infrastructure growth. Tevva is committed to help fleet operators access convenient, affordable and sustainable hydrogen supplies to maximise the benefits of hydrogen electric trucks."
Lobbying for action
The UK HFCA is the oldest and largest pan UK association, which launched in the summer of 2010, following the merger of Fuel Cells UK and the UK Hydrogen Association. Since then, it has become the leader in advocating for and accelerating the transition to Net Zero in the UK through the deployment of hydrogen and fuel cell solutions.
In June, the organisation fronted its first hydrogen conference, which was opened by Energy Minister Greg Hands and attracted more than 500 attendees.
Chair of the UK HFCA Amanda Lyne, who is also managing director of ULEMCo Ltd, which specialises in enabling hydrogen to be used in fleets of commercial vehicles, said: "The conference was a good opportunity for members, ourselves included, to showcase achievements to date and lay out our objectives for the future.
"The Association has been championing the sector for a long time, however the opportunity we have now to make it happen has never been more obvious, and it's wonderful to see our membership swell further since the event, with these new members joining us at an exciting time when we are set to continue our lobby of government to meet ambitions, with action."