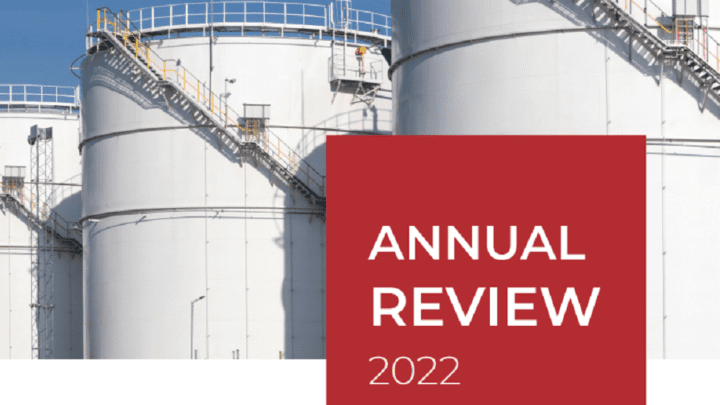 Peter Davidson, executive director of the Tank Storage Association, said: "I am pleased to launch the seventh edition of TSA's Annual Review. In addition to valuable industry data and information, this year's report includes an insight into the fundamental role of the bulk storage and energy infrastructure sector in the energy transition as well as its commitment to support the achievement of the UK's climate neutrality targets. As part this important commitment, the sector is focused on investing and supporting a strong and diverse workforce. People are our greatest strength and, as we look ahead, we are passionate about bringing talent on board to develop their careers with us, innovate and shape the future".
Future fuel solutions
In the report the TSA emphasises the vital role its members and the sector must play in the energy transition. Acknowledging that future solutions for decarbonising sectors, such as transport, will encompass a wide range of technologies, the organisation says that low carbon liquid fuels will play an essential part in sectors that have limitations in using electricity directly, such as long-distance heavy-duty transport, aviation and shipping.
With the rapid emergence of hydrogen as a potential energy solution for the hard to decarbonise transport sector, the report also sees a vital role for the storage sector in unlocking this potential. Domestic and commercial heating, another sector proving difficult to decarbonise, presents a unique set of challenges to bulk liquid storage. With fuel oil used to heat homes and businesses that are off-grid the TSA views the suppliers and distributors of heating fuels to have an important role in meeting the UK's net zero goals by providing liquid biofuels for homes and businesses across the country.
Future proofing
As industry changes and the breadth of products and services provided by terminals evolves, the TSA emphasises the commitment of the sector to investing in the next generation of talent. As part of its drive to promote the exciting and unprecedented opportunities that this exciting and growing sector affords, the report highlights an initiative that will see the TSA launching a new resource hub dedicated to careers and apprenticeships.
To read the 2022 Annual Review in full, click here.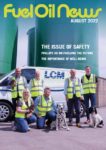 This article originally appeared in the August 2022 issue of Fuel Oil News magazine.
View the magazine