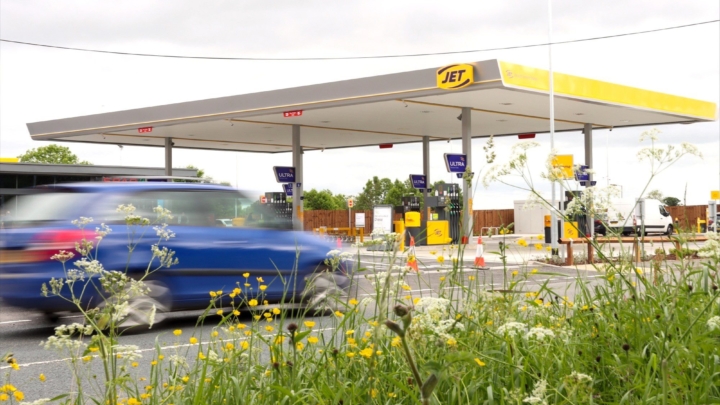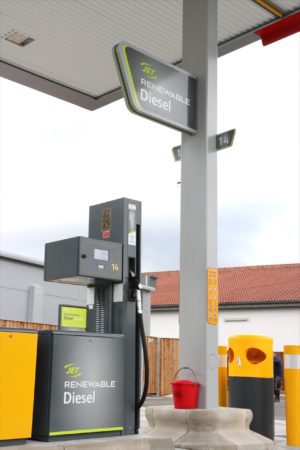 The new-look site, that closed in October last year, features brand new HGV and retail forecourt facilities with new pumps, a larger HGV loading area, a separate retail forecourt and the full range of JET branded fuels including the recently launched JET Renewable Diesel – a renewable transport fuel under the Energy Act 2004.
Meeting drivers needs
"After a huge collective effort, JET Beacon Garage has been completely transformed and is now a state-of-the-art site offering exceptional facilities for commuters and the local community" says Oliver Mueller, retail business manager, Phillips 66 Limited.
"At JET we are committed to offering the best value fuel and the very best service in an environment that is safe and welcoming – meeting the needs of all drivers. Huge congratulations to everyone involved."
The site is open 24/7 and also features a new SPAR branded store with excellent 'food to go' facilities.
EV charging to be added
Commenting on the new site Peter Dodding, sales director at James Hall & Co, SPAR UK's primary wholesaler and distributor for the north of England commented: "I'm delighted with the outcome at Beacon Service Station. The JET forecourt is outstanding, and the SPAR store is finished to the highest standard, stocking everything on-the-go customers would need.
"It has been a very busy opening period of trading and I think this highlights another successful development in the partnership between SPAR UK, James Hall & Co. Ltd, and JET Retail UK Ltd."
Further facilities include a new larger Jet Wash, air/water and vacuum for car valeting, AdBlue, and a free-to-use ATM. EV charging points will be added in the coming months.