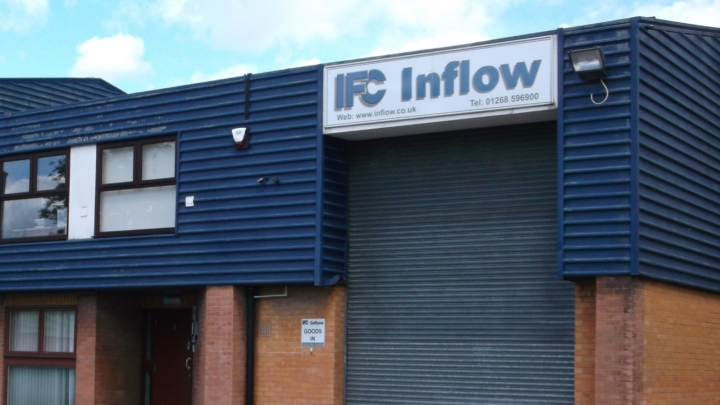 Business development
"IFC was started by four engineers who all brought different skills and expertise to the business. Their knowledge was centred around liquid metering, hazardous liquid transfer and safe tanker access," Kiran shared, explaining how the business had started 35 years ago. "We distributed a range of products for other manufacturers and provided integrated system solutions for clients.
"In 1987 petroleum fuels were all top loaded into tankers and operator and environmental safety was not necessarily always at the top of the agenda."
Kiran went on to describe key milestones as the business changed and developed through each of the last three decades.
The 1990s
Bottom loading of tankers. This started in the early 90s and, because we were already one of the major suppliers of top-loading equipment for the industry, we were one of the first companies to develop a bottom- loading system and worked with many UK-based major oil companies to supply bottom- loading racks to terminals up and down the country.
Tanker fall prevention. Around the same time the focus on this important safety issue increased and, as a result, we also developed a range of safe tanker access and fall prevention solutions for businesses who were not converting to bottom loading.
Hazardous products. Another area of growth for us was the development of several hazardous product transfer solutions for non- petroleum markets including the chemical sector and its vertical supply chain.
The 2000s
Increased bottom-loading skid supply into the fuel distribution market as more distributors converted to the increasingly popular bottom- loading system.
Depot conversion. With the increasing adoption of the new loading systems, we worked closely with major UK authorised distributors to convert all their depots over to bottom-loading equipment.
Product development. An electronic version of our AD bottom-loading skid system was added to the product range
New sector. Major train servicing projects in the North East and North West saw us expand into the rail sector
The 2010s
Range extension. We developed a number of our own products to complement the existing range, including tanker loading arms and fall prevention systems.
Greg added: "As Kiran mentioned, IFC was started by four individuals who all found themselves redundant due to business closures and decided to start a new enterprise together. "The original company specialised in chemical flow metering and solid handling using screw conveyors but, within 5 years, petroleum, petrochemical and liquid handling had been added to this range, along with safe access equipment.
"For 8 years we operated three delivery vans selling road tanker spares under the banner of Chiltern Products – a name that some older oil distributors may remember.
"The original company was based in Laindon and moved to Grays, Essex in 2001 when the business was incorporated into the Flowmax group. IFC was one of the first companies to offer the bottom-loading skid concept to the oil distribution market with the first unit sold in 1993-94."
The people behind the name
IFC Inflow is jointly run by operations director, Kiran Shaw, and technical director, Greg Clarke and Claudia asked them to tell us more about their own time with the business.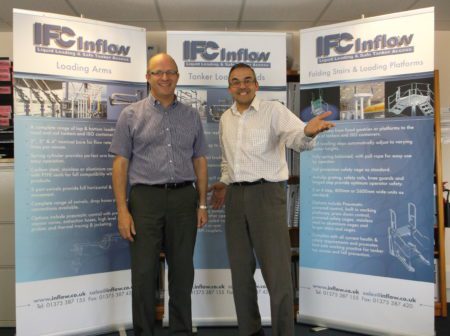 "I have worked for IFC for over 12 years now," Kiran begins. "I started out as the operations manager and, when I joined, there were just four members of staff – including me.
"IFC was in a transition phase back then and since that time Greg and myself have built the company up to where it is now with the business now having 15 members of staff based at our factory in Basildon."
Greg explains his own background: "I joined in 1991, after I had left the Air Force, and my first role was to manage the new Chiltern Products range from a little office set up in the warehouse. After Chiltern was sold to Purfleet Commercials, I took on a sales engineer role and sold tanker loading arms and depot gantry packages."
Projects and Services
Keen to learn about the recent successes, Claudia asked what projects IFC has recently been involved with and Greg responded enthusiastically: "I think the projects I am most proud of are the ones where we get to work with our customers on an ongoing basis.
"We had a series of skid installations we provided for Carrs Billington and similarly, recently completed a decade-long program for Rix Petroleum. Another example is a depot upgrade program we completed for Certas Energy back in 2019. It's incredibly rewarding to be able to build these relationships and see such extensive development for our customers.
Agreeing that there is great satisfaction that comes with the longer-term projects, Kiran also enjoys the variety of projects: "The great thing about working at IFC is the variation in the job and the type of projects we work on. At the one end we could be involved in supplying equipment for multi-million pound
development projects and at the other we could be working with a start-up business and helping them to put together the equipment for their first depot.
"I really like the jobs where we can offer a package solution to help customers source their fuel system from one place. As well as our loading skids, we also offer tank gauging, fuel bunkering dispensers, loading and offloading pumps and intake meters."
Prevention is better than cure
In addition to designing and building integrated solutions, IFC offers a variety of servicing packages to ensure the long life and reliability of new equipment. Servicing packages are becoming increasingly popular as Kiran highlighted: "Our service packages are very popular with our customers, and it is something we are looking to expand in the future.
"In the past our customers may have viewed their bottom-loading skids as the poor relation to their fleet of road tankers, since, if the tanker is not on the road, then they are not selling their fuel. Now, lots of customers recognise that a skid not working is even worse, as either none of their tankers will be on the road or they will be faced with long return trips to the closest terminal to fill up for the day.
"This means that preventative maintenance and servicing of our depot loading skids is higher on everyone's agenda now."
Solving customers' challenges
With customers integral to all businesses, Claudia asked IFC Inflow about what makes a business choose IFC as its partner.
"We have worked hard to develop a good reputation over the last 35 years," Greg replied. "We make sure we do the IFC name proud in every job we do. As a result, we have built strong relationships in the industry and have been lucky enough to stay in touch with many of our customers.
"Alongside any sales and marketing activity we carry out, lots of our business comes from word-of-mouth recommendations from this network, so the relationships we have built over the last 35 years have been incredibly valuable to us."
Kiran agreed and added: "Our business in the AD market has always been good and we have customers across the UK mainland, Northern Ireland and the Republic of Ireland. Customers buy from us for many reasons, including our strong reputation, reliable equipment, and competitive prices.
"But I like to think the main reason is because we do what we say we are going to do."
Kiran also reflected on the challenges that customers may have: "Most of our customers' primary focus is selling liquid fuel. Their challenge when developing a depot is that it's not their main job. So, we help them. By providing advice and support we help ensure they have all the right information to make the right choices for skids and other depot loading equipment.
Industry challenges
Looking to the broader industry challenges Kiran commented: "The single biggest challenge for the industry is the move to net zero emissions and the decarbonising of the energy sector." And added: "I don't think anyone really knows what this looks like yet, but it is fair to say that within 10 years the industry will look markedly different to how it looks today.
"The positives that I have seen so far are that our customers are embracing the challenge and seeing opportunities to grow and expand their businesses through the challenges they are facing. We have been helping them along the way and will continue to do so."
Reflecting on the positives and looking to the future
Clearly with a passion for, and belief in, the industry Fuel Oil News asked Kiran and Greg what the most enjoyable elements of their jobs are. Kiran replied: "The variety in my job is fantastic. I love talking to customers and providing them with the advice and knowledge that we have built up over 35 years in the industry. I also love working with our team to deliver projects for customers, where the whole team can feel achievement in the job."
Greg was similarly positive: "As market leaders, we have an exciting opportunity to experiment with new technologies and solutions. The process of being able to take an idea and develop on that to create something that helps people and keeps workers safe is very rewarding and enjoyable. I have personally always been engineering driven, so it is this element of the job that excites me the most."
In a rapidly-changing industry, Claudia was keen to know what the future holds for IFC Inflow. Greg commented: "We have enjoyed a thoroughly successful 35 years so far, with that small team of four multiplying and growing into a full-scale business that is expert in our field.
"I can only hope that the next 35 years provides more of the same and that we can continue to expand our expertise. We have spent the last few years making sure we are educated in, as well as prepared for, future developments in the fuel industry and are ready to support the sector in whatever direction it may take. I see us adapting alongside the industry and continuing to be experts in what we do."
Kiran added: "It's a very exciting time for the business, with so much change happening within the liquid fuels sector and the development of new fuels and technologies.
As a business we will continue to develop our knowledge to support our customers in making the right choices for their tanker loading equipment in the future.
"Our vision for the company is to see it continue to grow and expand its range of solutions while still providing an enjoyable and interesting place to work for our staff."
Fuel Oil News wishes Kiran, Greg, and the whole team at IFC Inflow a very happy 35th anniversary and looks forward to following their progress and development over the next 35 years and beyond!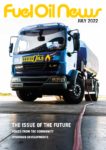 This article originally appeared in the July 2022 issue of Fuel Oil News magazine.
View the magazine