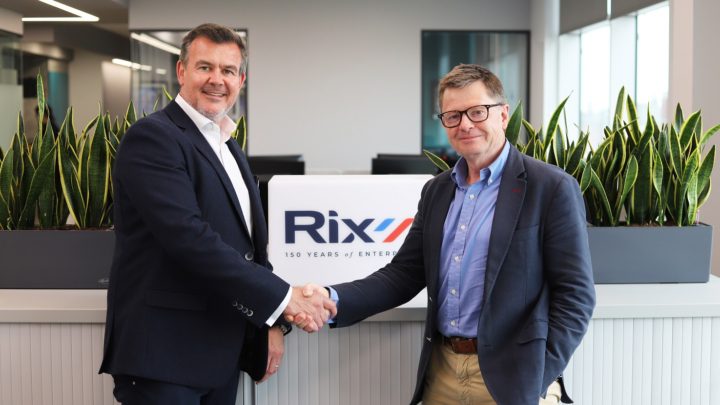 Mr Doyle, who joined the company in 2007, takes over the top role from Rix stalwart Rory Clarke, who was been Group Managing Director since 2017.
During his tenure, Mr Clarke has presided over the biggest period of expansion and diversification in the company's 150 year history. He will remain as a non-executive director of the business to continue supporting the Board, and to assist the next generation of the Rix family on their ongoing integration.
Inspirational
Tim Rix CBE, Chairman and Chief Executive of J.R. Rix & Sons, paid homage to Mr Clarke, who officially stepped down on October 1. He said: "Rory's story at Rix is a truly inspirational one. He arrived to establish a proper credit control department in 1991 – a gigantic job which was not for the faint-hearted.
"He took on the challenge and thrived which led to his involvement in just about every aspect of the Rix organisation, making sure we got paid."
In 2003, Mr Clarke was appointed as Managing Director of Rix Petroleum which he grew from a local supplier into a national business with depots from Grangemouth to the Thames, and from Norfolk across to Cheshire.
As Managing Director of J.R. Rix & Sons, he has been instrumental in transforming the group from a traditional family business into a diverse company involved in fuel deliveries, shipping, renewable energy, manufacturing holiday homes, and with a significant property portfolio.
Mr Rix added that the Rix business is all about the people who work in it. "Rory's story shows how it is possible to rise through the ranks and excel at the highest level," he said.
Big shoes to fill
Mr Doyle initially joined the business as Managing Director of Rix Shipping in 2007. In 2019, he became Chief Executive of Victory Leisure Homes and has worked closely with the Board in managing and developing all aspects of the wider group.
He said: "It is a source of huge personal pride to be taking over the role of Managing Director at J.R. Rix & Sons. I have worked alongside Rory for many years and I have to say, his are going to be very big shoes to fill.
"I'm taking over the Managing Director's role at a highly prosperous point in the company's history, and much of that is due to Rory's tremendous contribution over the past 32 years."
Mr Clarke said he was sad to be stepping down as Managing Director, but was confident the business remained in very safe hands, commenting: "James has been actively involved in the management of the business at group level for a number of years, and is the perfect choice to succeed me.
"I'm looking forward to supporting him and the wider Board in my new role of non-executive director."
In the picture: James Doyle, new Managing Director of J.R. Rix & Sons Ltd (left), with Rory Clarke (right), outgoing Managing Director and now non-executive director of the business.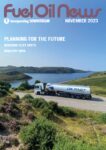 This article originally appeared in the November 2023 issue of Fuel Oil News magazine.
View the magazine