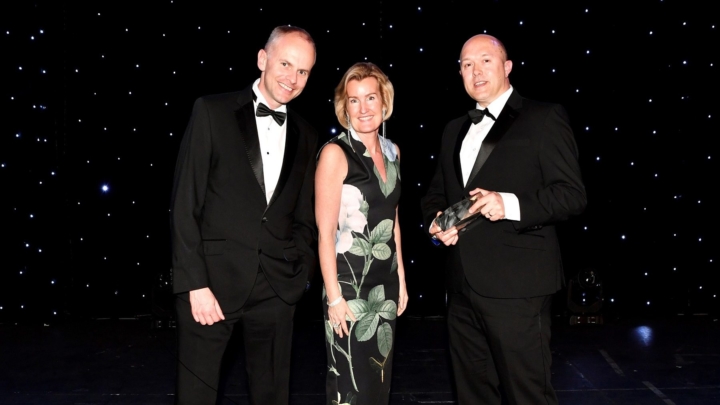 The award was presented earlier this month at the Northern Lincolnshire Business Awards, where Shevaun Haviland expressed the importance of achieving net zero and how this is an area of focus for the Chambers.
"I am pleased to hear about Phillips 66 Humber Refinery and their work at the forefront of creating an economy of the future, driving sustainable growth.
"Seizing opportunities now makes the UK a global leader, and it is Chamber members like Phillips 66 Limited that drive this. This is a special award for outstanding achievement," Haviland said.
Investing in advanced fuels
The Humber-based refinery is the first in the UK to produce SAF at scale, which is currently being supplied to British Airways to help power a number of flights.

The airline will purchase enough sustainable fuel to reduce lifecycle CO2 emissions by almost 100,000 tonnes, the equivalent of powering 700 net zero CO2 emissions flights between London and New York on its fuel-efficient Boeing 787 aircraft.
Mike Wailes, manager of European strategy for Phillips 66 Limited, said: "It was an honour to receive the special award from Shevaun Haviland, on behalf of the British Chambers of Commerce, in recognition for our work on sustainable aviation fuel. The team has worked incredibly hard and it's great to see their achievements and efforts recognised."
Darren Cunningham, general manager of Humber Refinery and Phillips 66's lead executive in the UK, said: "This is an exciting time for Phillips 66 Humber Refinery and all the carbon reduction projects the team is currently working on. We are proud to receive this acknowledgement for our work on SAF and have been working with the government for the last couple of years on these advanced fuels. It is a fantastic opportunity to help lower air travel carbon emissions.

"There is so much to talk about in terms of our current projects, including Humber Zero, incorporating carbon capture technology and the Gigastack renewable hydrogen project as we look to progress toward the refinery of the future."
Alongside producing SAF, the refinery is also the only producer of specialty graphite coke in Europe, an essential component used in the electric vehicle supply chain, helping to substantially lower the transport sector's carbon emissions.
The refinery continues to gain recognition for its achievement in SAF and has also been shortlisted at the Humber Renewables Awards.