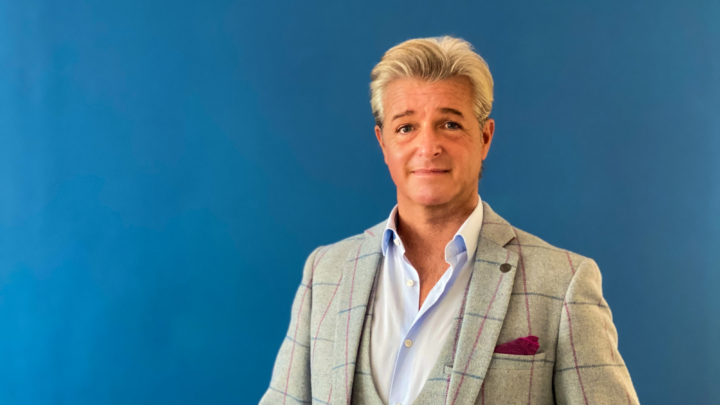 First up, from our May issue, we speak with Matthew Crockett, managing director at Craggs Energy Ltd, Moorlands Fuels Ltd, Greenarc Energy Ltd and Greenarc Fuel Cards ltd to discover how Matthew spends a typical day.
MY ALARM GOES OFF AT…
Well, that depends, I guess, living in Warwickshire and working in our offices in Yorkshire, and Lancashire I drive up a few days of the week to the offices, so the alarm is getting me up and ready at 3.30am for my drive, and the nights staying up there I look to brace the day at 5.30am. The trouble is that at the weekends I am up at 5.30am too!
THE FIRST THING I DO IS…
Nothing like fuelling myself up first thing, yoghurts, juice, coffee, and a long shower all of which are necessary for my system to function.
I CAN'T LEAVE THE HOUSE WITHOUT…
Haribo for my journey into the office, not forgetting my laptop and phone of course.
MY TYPICAL DAY…
I think all my colleagues would agree that there is no such thing as a typical day in our businesses but the pace of each day and the challenges and the buzz that it creates make the fuel industry so appealing to be involved in. I could never see myself not being involved in the industry in some form or another, and I genuinely pinch myself as I have had and still have the opportunity to work with great people.
I have now been working within the industry for some 3 decades, as I am kindly reminded by my fellow directors, but I think the grey hair coming through may remind me I actually have.
I am a very structured person with regards to seeing that all goals, targets, and budgets are achieved, so each day I have several activities and processes that I see get done, whatever the challenges are in front of me. I usually arrive at the office at 7am most days, and I will immediately see that the two main levers, operations and sales, are reviewed and analysed for the prior day's performance, including volumes, orders, quotes, products, supplies, market, competitor landscapes and performance MTD with the requirements for each area of the businesses readdressed to ensure they are all realigned each day to reflect our expectations and all wrapped up with daily communications to my teams for the start of their working day.
I like to create a dynamic energy, and intensity within our teams and not being complacent is a real key driver for myself in order to be best in class and ensure we have good repute.
My primary function is to steer the ship and create a one team culture, and I am very much involved in seeing all the foundations are in place to see that my teams can deliver the expectations that are set, so relationships, partnerships, suppliers, and partners form a big part of my working day and week, and also seeing that we build a resilient team to take us forwards and beyond.
The pace of the business can be dictated in many ways that can take me away into the unknown – from the weather, the demands, allocations, operational support, and guidance and more recently, in the last few
weeks, orchestrating pricing in line with national stock issues and the extraordinary spike in costs vs. delivery windows. However, I tend to thrive off the chaos and find overcoming challenges like this quite addictive.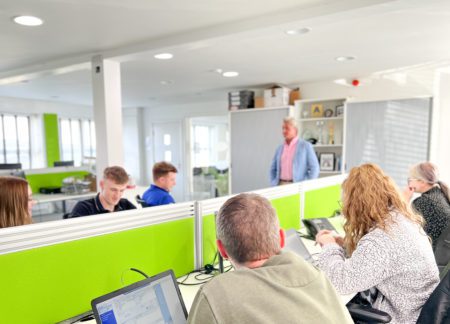 As managing director, I do not wish to be faceless and I like to ensure that I see and communicate with my teams as frequently as possible, therefore, over businesses that I am running I like to see I visit all the offices, which include:
Our head office for Craggs Energy is located in a beautiful setting in Cragg Vale, some 1300ft up, bringing its own microclimate.
We've just recently relocated to central Halifax in a mill next to the infamous Piece Hall for our Greenarc Energy team (which includes The Oil Depot and Tank Topper)
Visits to the Moorland Fuels team based in Okehampton in Devon, sometimes referred to as 'Sokehampton' as appears to get a lot of rain
Our newly opened office in Padiham, Burnley for our rebranded Greenarc Fuel Card business
MY MOST MEMORABLE WORK MOMENT…
A little hard to say the most memorable moment as I have been privileged to have worked FOR some great people, worked WITH great people, and been involved in some great companies too. Whilst working in various roles and companies I have be lucky enough to have had some great mentors too and am really pleased to call them friends as well as the mentors they were to me.
THE WORST PART OF MY JOB…
5.30pm!… I am not quite that sad regarding the finishing time being the worst part of the job but, in truth, I enjoy everything about the business I work within, including the good and bad and the energy it gives me to start each day.
THE BEST PART OF MY JOB…
It is rewarding to me seeing teams and staff develop, whilst at the same time seeing each of the businesses mature, develop, and grow with repute.
I RELAX AFTER WORK BY…
No time for the gym – if only! However, I like to wind down by cooking. I may not be good, but I love to cook when returning after work, it totally relaxes me and channels my focus and energy out of work.
MY FAVOURITE MEAL IS (Breakfast, lunch, or evening meal) …
Without doubt an evening meal for myself after a long hard but fun day, as nothing better than to enjoy it and reflect on the day, however, it is hard decision as I am a real foodie.
THE LAST THING I DO EACH DAY IS…
Prepare clothes out for next day for my early starts, I always like to have my armour in good shape.
I'M NORMALLY IN BED BY…
Weekdays, I would normally be in bed by 11.00pm, as I am lucky enough that I do not require too much sleep.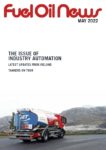 This article originally appeared in the May 2022 issue of Fuel Oil News magazine.
View the magazine