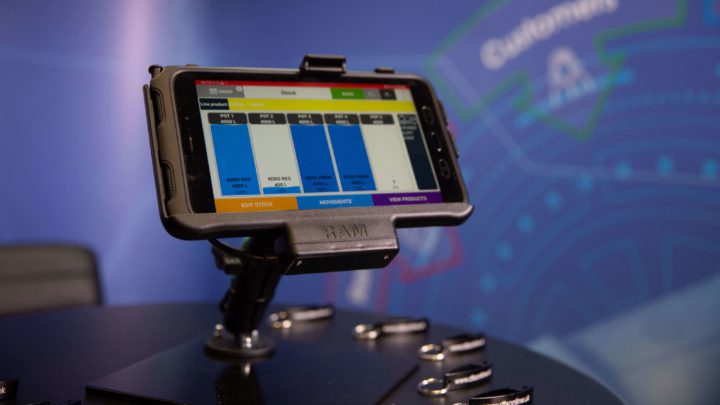 Identifying challenges
Launched at the UKIFDA EXPO earlier this year, D.T.S Ltd is a company that continually looks for ways to enhance the fuel delivery data system it offers to deliver even greater benefits to its customers. The new system, comprising of a more flexible mobile app and a web portal with a deeper level of operational data, was launched to keep wheels turning and fuel flowing in the energy distribution sector.
Through constant communication with the 4,600 drivers live on the system, distributors and with attendance at industry forums such as the UKIFDA regional meetings, D.T.S. has been able to identify and address key sector challenges.
Driver engagement and enhanced data from the field
One challenge facing the industry is attracting and retaining drivers and, in a bid to address this, D.T.S has looked at ways of improving the interface between the driver and the delivery system technology. Driver engagement with available technology is critical to realising the benefits it can offer in terms of both efficiency and safety, so D.T.S. has developed its system to achieve this in various ways.
Being able to select the most suitable hardware on a delivery-by-delivery basis reduces resistance to the technology and avoids having to compromise on user preference or health and safety.
Advanced camera options support drivers with addressing challenges they may face in the field. Enabling the driver to highlight key areas of concern and transfer the information quickly back to the office ensures that any resulting customer contact is able to be addressed with relevant visual and data evidence.
The driver is also provided with a map view of the day's deliveries enabling the identification of any possible route improvements. The in-cab computer is also a phone, which reduces the equipment in the cab and further software enhancements enable the driver to initiate a call from the customer record.
Robust system integration and issue resolution
Automating data exchange between equipment such as tacho and meters provides the user with numerous benefits in both operational controls and efficiency. The associated commercial benefits would be compromised if these connections were to fail in the field. To address this, D.T.S. has developed a more robust and deeper level of data sharing which delivers reduced down time, enhanced remote diagnostics in the field and a preventative maintenance alert system.
A consolidated operational view avoids hunting for data or interrupting the driver during the delivery schedule. By collating all key delivery data in one portal, D.T.S. can provide transport staff with the necessary data to support problem resolution. Information such as vehicle location, delivery updates, stock status and available driving hours are combined in one portal to give easy and efficient data access.
New developments
Mike Smith, managing director at D.T.S. explains the importance of this ongoing development: "We are continually investing in the software to ensure that it is not only futureproof but also delivers what our customers need now.
"For example, new levels of data from the meter operation during the delivery enables better diagnostics for both the operator and maintenance teams and using remote tacho data collection improves operational decision making and legal compliance as well as increasing efficiency.
"D.T.S. launched at this year's industry EXPO and since then we have been receiving positive feedback from across the industry. With new customers going live all the time we are excited to convert that feedback and confidence into practical benefits for our clients."
A simple and economical solution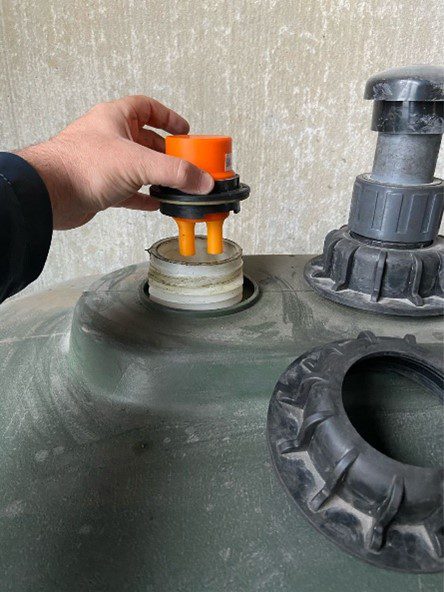 Another company using software to simplify an industry challenge is Submëtrika. Having developed its own economical tank monitoring solution, this Spanish technology-based company has now entered the UK market with its intelligent fuel tank stopper known as TrackGas.
Combining the stopper with ordering software delivers a telemetry solution that gives real-time information on tank status allowing distributors to optimise logistics and prevent customers running out.
Luis Tejados, founder and CEO of Submëtrika, tells us more: "We have just arrived in the UK to offer our measurement and control service for diesel and adblue deposits. The 'TrackGas' solution enables greater distribution efficiency by giving detailed knowledge of customers' tank levels and avoiding unexpected, emergency orders."
An economical solution
With TrackGas being simply a stopper that replaces the original tank stopper and sends tank level information to the distributor, one of its key attractions is a low price point making mass deployment very economical.
Luis explains how Submetrika has developed a low-cost solution: "The classic telemetry solutions are expensive because all the intelligence is in the measurement deposit itself, so we make stoppers. You can put this stopper in any tank, and it sends very simple but very valuable data.
"Thanks to the use of various parameters, like temperature, the deposit shape and the type of product, our software is able to monitor and communicate the tank level in real-time."
Simple to deploy
"Our solution costs £89 pounds to purchase the stopper then £29 per year for the communication and management software," Luis explains.
"Emphasising how simple it is to set up Luis continues: "Our stoppers communicate via IOT (Internet of Things) and are 'Plug and Play'. Setting it up is as simple as switching the existing tank stopper for the TrackGas stopper and adding the required information on the type of deposit etc.
"Once this simple set up is completed, the distributor will receive all the data from that deposit including the level at any time as well as valuable insights such as consumption curves, low level warnings, notifications of fill ups, consumption frequency, the customer purchase cycle and even customer loyalty."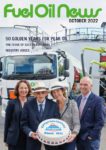 This article originally appeared in the October 2022 issue of Fuel Oil News magazine.
View the magazine