Based on the idea of remote tank monitoring, the progressive IoT company from Munich, Germany develops data-driven, partner-oriented, and measurably successful solutions that create real added value for sales, marketing, and logistics. By providing intelligent tank data analysis, FoxInsights enables partner companies to optimise their business processes and resource efficiency.
This saves time, money, and natural resources and you will be able to find out more about the ways this can benefit your own business at UKIFDA EXPO where FoxInsights is exhibiting on stand #100.
A complete solution
FoxInsights' solutions for products including heating oil, diesel and lubricants, are based on an ever-evolving ecosystem, which links hardware and software products. It collects and uses data to create a digital twin of the installed tank base. The range of solutions covers the entire process from the data collection, through analysis to delivery of recommendations with a sensor designed specifically for the UK market.
With the FoxHardware devices, tank levels are identified digitally, remotely, daily, and with reliably accuracy. Designed specifically for the UK market, the FoxRadar sensor offers seamless 2G connectivity, GPS tracking and easy installation with no drilling required.
The collected data is processed in the FoxPortal, which is both a central information hub and assistant for sales, marketing, and logistics teams.
The FoxIntelligence services deliver valuable business recommendations based on artificial intelligence.
The end-user gets all the information they need at their fingertips with the FoxMobile app.
The ecosystem answers the question "How much is in the tank?" to deliver recommended actions that allow partners to map the needs of end-users, forecast ordering behaviour, improve business planning, and reduce truck kilometres per litre delivered.
A proven track record
FoxInsights has already earned the trust of more than 150 partner companies in the energy, mobility, and recycling sectors of nine countries making them one of the European market and innovation leaders in remote monitoring intelligence.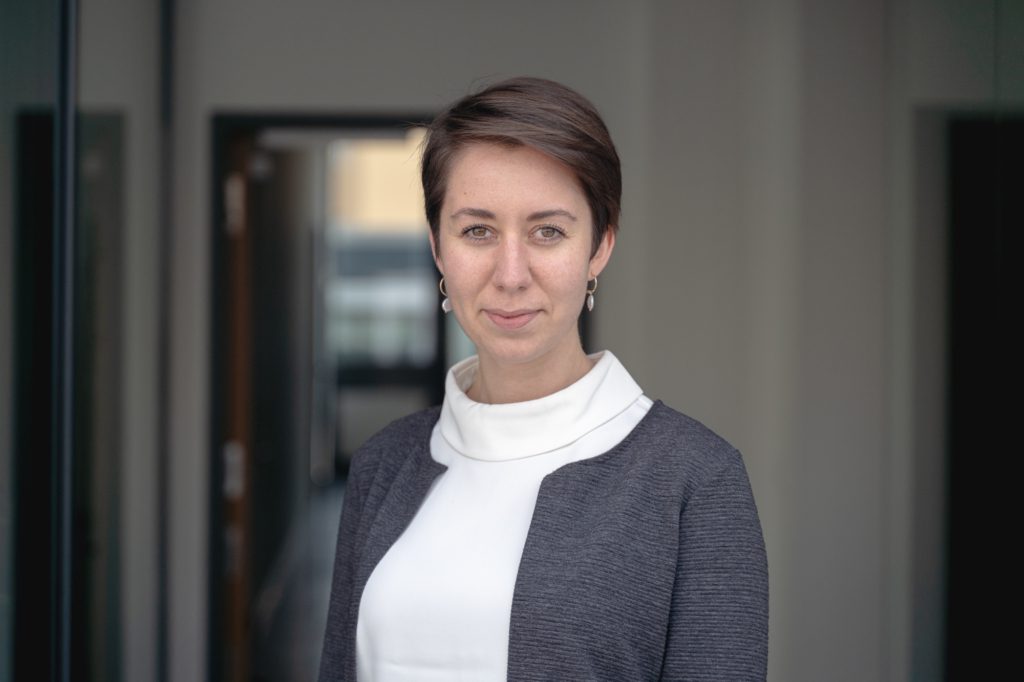 We spoke with Sylvia Kerscher, head of sales at FoxInsights to find out what visitors to the EXPO can expect to see at the FoxInsights stand.
"Of particular interest to the UK market is our FoxRadar fill level detector," Sylvia explains. "Its GSM/2G connectivity and GPS tracking as well as reliable radar readings through the walls of plastic and fibreglass tanks, make it a real game changer. The installation is fast and easy, no drilling is needed!

"Our FoxIntelligence services enable partners to work more efficiently: The sales assistant calculates the order probabilities and predicted order quantities of end customers daily and per tank. This enables partners to achieve a higher success rate in outbound sales, and significantly reduces the workload of sales teams."
Support for companies to improve efficiency
Sylvia also elaborates on the company's expectations for UKFIDA EXPO 2022: "We want to introduce ourselves to more companies in the UK, connect with stakeholders of the industry, understand their challenges and exchange experiences as well as offer solutions.
"Our main focus is to promote our holistic remote tank monitoring solutions, that support companies to operate more efficiently.
Asked what she believes the future holds for our industry, Sylvia repsonds: "We feel there is much room for using data when it comes to optimisation of sales, logistics and marketing which can help alleviate the pressure on businesses.
"The data is already out there. The industry just needs to increase its confidence in the ability to used it."
The Innovation Award will be presented at the EXPO Reunion Dinner on Wednesday 27 April, and we look forward to announcing the winner. We congratulate FoxInsights on being shortlisted and wish them, and the other two finalists, the best of luck!