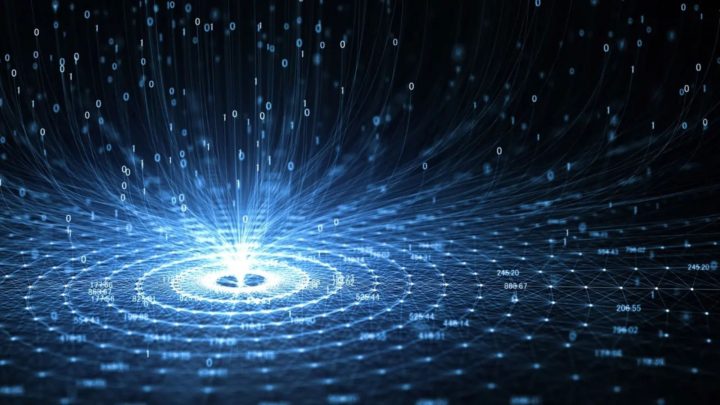 Versatility across tank sizes: Tank level monitoring systems that can cater to a wide range of tank sizes, from small to large, are in high demand. Customers appreciate versatility that allows them to use a single system for various applications.
Integration and accessibility: The ability to seamlessly integrate with existing ERP/CRM systems and provide accessible data through mobile applications is becoming increasingly important. Customers value solutions that simplify data management and accessibility.
Future-ready connectivity: With the proposed shutdown of 2G networks, customers are looking for solutions that embrace next-generation connectivity options like Narrowband IoT (NB-IoT) and LTE-M. These technologies not only ensure future compatibility but also reduce battery consumption and extend the lifespan of monitoring devices.
Leading the way
As highlighted in the case study in our last issue, Magnus Radar Monitor is a pioneer in the sector of battery-driven radar tank level monitoring and is a company committed to constant innovation and enhancing customer value earning it a loyal customer base in the UK and Ireland. Shankar explains how the innovator's close relationship with its customers has enabled it to continually stay ahead of the market.
Serving all tiers of distributors
"In today's dynamic landscape, small, medium, and large fuel distributors need to be sure they have a reliable partner," Shankar explains. "Our cutting-edge technology allows distributors to proactively address the needs of both homeowners and business customers, ensuring they never run out of fuel.
"We are constantly looking for ways to improve our product and our latest hardware innovations have delivered what we believe is the "most responsive" tank level monitor to date.
"The monitor is able to measure tank levels in near real-time, swiftly responding to significant changes. This capability not only helps identify routine top-ups but also provides a vigilant eye against potential incidents like theft."
Efficiency without compromise
We asked Shankar whether this level of monitoring means additional demand on the battery.
"Being the "most responsive" monitor doesn't equate to compromised battery life," Shankar assures us. "Through the ingenious application of machine learning techniques, the monitor intelligently discerns between periods of actual usage and inactivity.
"This adaptive approach allows it to fine-tune its remote update frequency, significantly conserving battery life to up to 10 years."
Fast-track-GPS capability
Another significant advancement in monitor technology has been the addition of an optional fast-track-GPS tracking feature. Shankar elaborates: "With its 'hot start' functionality, a monitor with this feature can pinpoint precise GPS coordinates within seconds, outperforming other GPS devices that might take an entire minute to do the same."
AI-driven efficiency and reduced CO2 emissions
"Our AI-based platform takes tank level monitoring to a new level," Shankar enthuses. "The use of AI enables it to comprehend the unique usage patterns of each individual tank in a deployment with thousands of monitors.
"This knowledge is leveraged to provide oil distributors with a meticulously planned schedule for tank top-ups, not only liberating them from the cumbersome task of manual monitoring but also, importantly, aligning with sustainability goals by contributing to significant reductions in CO2 emissions."
Sector digitalisation
Whilst tank telemetry is one of the most rapidly evolving sector technologies it is not the only aspect of the fuel distribution industry that is benefiting from increased digitalisation and technological innovation as Howard Marriott, group transport manager for Barton Petroleum confirms.
"With digitalisation everything seems easier," Howard shares. "All transactions are recorded digitally so it is easier for storage.
"Technology is moving at pace in this industry over the past five years – we've never seen anything like it. We never thought we would see drivers walking around with tablets typing things out and attending to things electronically. But it is the way of the world."
In a case study on page 31 of this issue, we hear how Barton Petroleum worked with DreamTec Systems to find the right solution to take advantage of these developments in industry software. Paul Foley, CEO of DreamTec further highlights how digitalisation is benefiting the sector.
"It has been said that good management starts with precise measurement," says Paul. "In the digital age, we are able to capture and communicate an immense amount of measurable data instantly, automatically and error-free.
A progressive leap for the industry
"'Digitalisation', in a nutshell, is about harnessing our technological capabilities to capture precise and critical information automatically and in real-time. This, in turn, allows for easier administration and more informed decision making.
"Digitalisation of the fuel industry is a progressive leap towards increasing operational efficiency, accessibility and transparency with automated and paperless systems, and provides the tools for proactive risk management."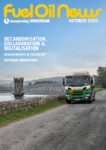 This article originally appeared in the October 2023 issue of Fuel Oil News magazine.
View the magazine