A stronger trading environment saw the company record its best monthly product sales for 18 months in December 2021. In addition, Essar is re-entering the Irish market this month, having recently secured a contract to supply fuel.
With Stanlow a key strategic national asset, producing over 16% of the UK's annual road transport fuels, Essar continued to operate the complex at a significant capacity to ensure adequate fuel supply to its customers across the UK.
Company seeing stronger EBITDA
The continued strength in both demand and product margins in the market means EOUK is now generating EBITDA at approximately $300 million p.a. – approaching the levels seen in the five years prior to the onset of the coronavirus pandemic. Market analysts expect strong demand for refined products in the coming years on the back of a robust recovery in economic activities globally, and particularly in the UK.
Financing update
Having announced new financial arrangements with liquidity from a diversified range of sources in May and September EOUK has secured additional financing in the last quarter of 2021 and, having agreed payment deferments with HMRC, confirms it has successfully made all due payments in the three months to December 2021 and is on course to complete the balance in the quarter ending 31 March 2022.
Deepak Maheshwari, Essar CEO, commented: "Over the last quarter, the company has been able to strengthen its financial performance due to improvements in the product market and delivery of reliable and stable operations at Stanlow. We have also closed the defined pension benefit scheme for future accruals, which will provide long-term security of competitiveness for the company.
"Going forward, we will invest in projects such as HyNet which will enable the country's transition to a low carbon economy."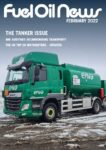 This article originally appeared in the February 2022 issue of Fuel Oil News magazine.
View the magazine