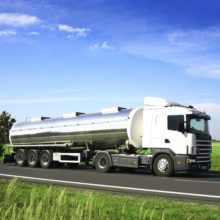 Any tanker that has been added to your fleet in 2021 can be entered for consideration for this award which recognises a tanker that is making a unique contribution to your business.
Tankers can be nominated by the distributor, manufacturer or equipment provider.
Speaking on behalf of last year's winner, Crown Oil, director, Mark Andrews said: "We are so pleased to have our brand new HVO tanker announced as winner of tanker of the year! We're investing in renewable and sustainable fuels to help reduce GHG gas emissions produced by business and it's wonderful to have this celebrated and recognised."
Entries for the 2021 award will be accepted up to 31 October 2021 and we look forward to another difficult task this year.
To submit your entry, please send a high resolution image of your new tanker together with full details of the vehicle's chassis/tanker manufacturer, type, size, capacity, compartments and on board equipment, paying particular attention to anything that is new, innovative or different to other vehicles in your fleet to margaret@fueloilnews.co.uk.