It is with great sadness that Fuel Oil News reports the passing of Anthony Hoctor (known to most as Terry), proprietor and founder of Speed Oil Services and former director of what was the Federati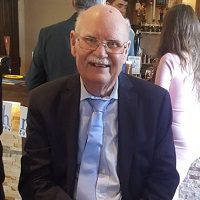 on of Petroleum Suppliers (FPS).
Anthony and his wife Yvonne have most recently spent several years residing in Spain, after retiring.
An avid reader of Fuel Oil News, Anthony kept up with the latest news in the industry with his son Sab frequently sending issues to Spain.
Our thoughts are with Yvonne, Sab, Nick, Greg and Terry's friends and family at this time.