Clugston Distribution Services Ltd is adding 15 new Cobo 42,000 litre fuel tankers to its growing and expanding fleet with the manufacturer equipping Clugston with new tankers for bulk fuel transportation.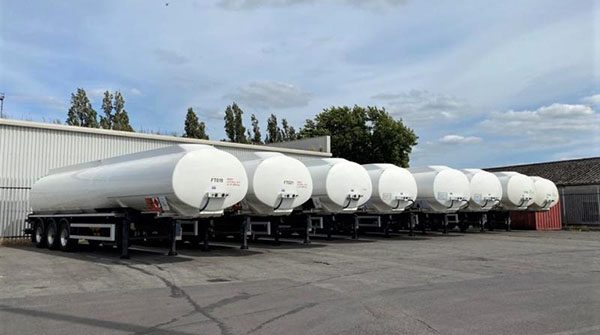 Providing road tanker transport solutions to the bulk powder and bulk fuel sectors, Clugston has already received some of the new tankers which are ready to have their familiar blue liveries added in the paint shop before hitting the road.
Specialising in aluminium tanks for transport of hydrocarbons, as well as stainless steel vehicles for transportation of other products, Cobo vehicles merge experience, technology and quality. Product capabilities include motor spirit, diesel, ethanol, bio diesel, bio ethanol, aviation fuel (kerosene), gas oil, marine gas oil, fuel oils and other liquid chemicals.