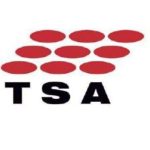 Shale fracking and its potential impact on bulk liquid storage in the UK will be among the topics at the annual conference of the Tank Storage Association (TSA).
The next annual one-day event takes place on Thursday 15th October at the E.On Lounge of the Ricoh Arena, Coventry.   Check out the full conference programme and the list of exhibitors at www.tankstorage-event.org.uk.
The TSA's conference and exhibition has a proven track record of successfully bringing together people who care about safe and effective bulk liquid storage operations.
To register for this event go to www.tankstorage-event.org.uk/delegate-registration/