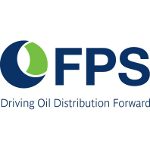 Domestic oil theft is on the rise according to the FPS. The trade association has warned consumers to be extra vigilant when it comes to safeguarding their supply during the summer holiday period and issued the following advice:
·         If your tank has a lid, fit locks. This may be a legal requirement for some tanks. Your tank installation engineer or fuel delivery company will be able to advise you.
·         Consumers with the 'vent and fill' design should fit the lockable cap designed to secure this type of container. Of course, locking your tank may prevent your supplier from filling your tank if you're not at home, so make sure your supplier has a key or code for access.
·         Monitor your oil tank on a regular basis.  Remote electronic oil level gauges are available which will set off an audible alarm if the oil level in the tank suddenly drops or falls below a quarter full. These gauges can be located in the kitchen or perhaps a utility room to warn of any potential problem.
·         If you belong to a neighbourhood watch scheme you can discuss this issue of oil theft with your group coordinator so that everyone of the scheme can be vigilant.
·         If the need arises to replace your tank, consider where you position the tank and make more secure. But remember to leave clear access for the delivery man at the fill point and the gauge can be seen.
·         You MUST never lock or block the tank vent/ breather, as this will cause the tank to split and cause further damage.
·         Consider fitting CCTV to monitor the tank
·         Security lights can have a very positive effect and make any property a much harder target for the thief. It's not always necessary to floodlight the area with high power beams, as a more subtle level of lighting may be all that is needed. Low energy "dusk till' dawn lights positioned close to the tank should, in most cases, provide sufficient light to illuminate any suspicious activity. This type of light can be both effective and inexpensive. High powered lights can be used but care should be taken not to cause any nuisance to neighbours or road users.
Chief executive, Mark Askew warned that consumers in rural areas may be at greater risk: "Consumers in isolated locations, especially with tanks sited near the road should be especially vigilant. Rural areas are quieter and less frequently patrolled by police than their towns and cities, so homeowners need to look out for each other. Lookout for suspicious-looking individuals and vehicles, particularly vans, on both yours and your neighbours' properties. If you're particularly concerned, consider relocating your tank to an area that is more secure, remembering to leave it accessible for deliveries. Fitting CCTV and/or security lights to monitor your tank can also go some way to deterring potential thieves." www.oilsave.org.uk
https://blog.boilerjuice.com/3-ways-to-prevent-heating-oil-theft-in-your-area/