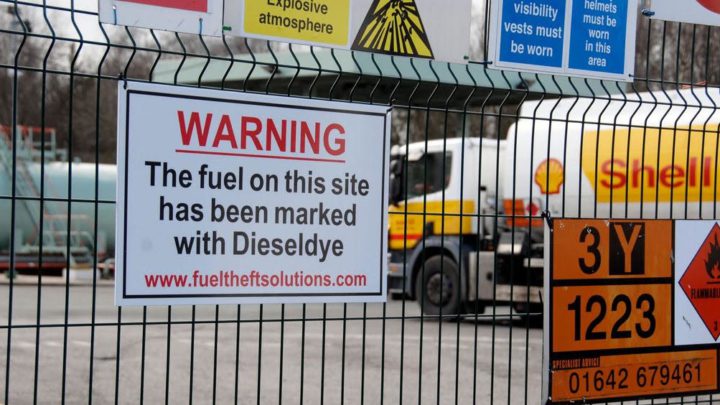 Police forces all over the UK are reporting dramatic rises in fuel thefts from building sites as criminals identify easy pickings to steal white diesel. Soaring oil prices have added fuel to the fire and, as winter sets in, with darker evenings ahead, the opportunities for theft are only increasing.
Construction sites are notoriously hard to secure at the best of times and plant and metal thefts have long been a problem for the industry. CCTV, more secure bowsers and telemetry systems all have their part to play but one of the simplest and most effective deterrents is for fuel to be dyed.
UK consultancy, Fuel Theft Solutions™ has been advising businesses how best to tackle fuel theft and Chris Day, managing director, explains here how using fuel dyes can help customers avoid this problem.
Why colour is important
"Fuel can be dyed in a range of colours but construction businesses who have chosen green dyes to secure their fuels have run into unexpected problems. Since the new regulations came into force, the authorities have been checking sites across the UK for compliance. Green fuel can be mistaken for rebated diesel sold in the Republic of Ireland, and sites run the risk of being shut down until the fuel can be tested and approved as compliant with UK duties.
"Our own product, DieselDye, uses a distinctive blue colour," Chris explains. "Dyed fuels are much harder for criminals to sell on and much easier to detect if fuel is being stolen on site by contractors or workers.
"It is manufactured to ISO9000 quality standards so it's completely safe for all engines and it conforms to the B7 EN590 diesel specifications. Compatible with all diesel and biodiesel fuels, DieselDye has been in use for many years, protecting fuel for a huge range of organisations, including the armed forces who used it to secure fuel supplies in Afghanistan."
Be seen to be safer
Chris is clear about the most effective anti-theft strategy: "It's not enough simply to dye your fuel, you need to advertise the fact that your fuel is dye- protected. We produce a range of on-site signage and stickers spelling out that fuel is dyed to deter criminals from trying to steal it. It costs less than a penny to protect 5 litres of fuel, so it's a highly cost-effective deterrent which can be deployed almost immediately."
Fuel theft solutions are partners with NAVCIS – The National Vehicle Crime Intelligence Service – and have spent over 20 years developing their expertise in tackling fuel thefts for the transport industry. They are now keen to help the construction industry and their fuel suppliers to tackle this growing threat.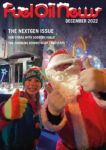 This article originally appeared in the December 2022 issue of Fuel Oil News magazine.
View the magazine