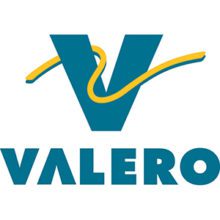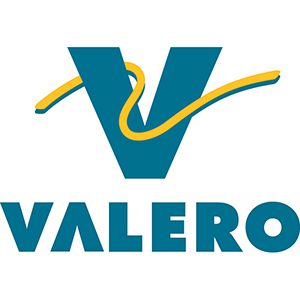 Market opportunities

Keen to know what attracted Valero to the UK market, Fuel Oil News editor Jane Hughes recently met with Eric Fisher, president – Europe and Mike Lewis, director – product supply, at the company's UK headquarters in London's Canary Wharf.

"Valero has had a keen interest in acquiring an asset in the UK or ARA (Amsterdam Rotterdam Antwerp) markets for some time," said Eric. "Having a North Atlantic position enables us to do commercial trades here and to gain a much better insight into the European market.

"The Chevron acquisition has given us an excellent entry into the UK – it was a good opportunity that came with good people and good logistics. With this European foothold, Valero has the ability to ship excess gasoline back to the north east US, where many refineries have closed. And, on the flip side, we can bring diesel back to the UK and ARA region."

Now firmly focused on profitably growing its inland volume, Valero has already made significant investment to move more barrels into the Midlands market and to offer its customers quality products at a competitive price.

The company has an interest in four pipelines and owns five terminals – Avonmouth, Cardiff, Kingsbury, Manchester and Plymouth, and is part owner of a terminal in Dublin. The Mainline pipeline which connects the Pembroke refinery with the Midlands and Manchester is also under Valero ownership.

To further strengthen its supply position in the Midlands and north west of England, Valero will be reopening the Manchester Fuels terminal this spring. "This terminal is very conveniently placed; former and prospective customers are very enthusiastic about its reopening," said Mike. "I am pleased to say that Valero has been very well received in the UK market place and our work force is proud of what we've achieved to date. We've had some excellent feedback."

An experienced refiner

"The refining market is volatile, seasonal and cyclical but we've got the experience in this business," said Eric. (Valero is now the world's largest independent refiner with 15 refineries producing 2.8 million barrels of oil per day.) "Western Europe is a challenging market to operate in, and it's very competitive. That said, we've been here 14 months now and we've found nothing here that we had not already anticipated.

"Valero is very pleased with its UK acquisition. There are still more opportunities to reduce costs, to be more effective and to ensure we continue operating safely – we work to improve on these things every single day," Mike added.

Valero's refined product customers include its network of Texaco sites, branded wholesalers, jet fuel handlers and supermarkets.

Kerosene is a sizeable market for Valero. From allocated crude stocks, the company currently sells 83% as kerosene and 17% as jet fuel but acknowledges that kerosene demand is 'steadily decreasing.' Ireland is one of Valero's biggest kerosene customers.

Asked if they thought the UK's kerosene market would be quickly eroded by the UK government's renewables drive, Mike replied: "Not yet, such transitions take a lot of time. The good thing about kerosene is that it's a dual purpose fuel. In an area that's short on fuel, we could easily switch more kerosene sales to jet fuel."

Introducing E10 and the possibility of a Valero brand

The challenges of introducing E10 into the UK market were also discussed. "E10 is difficult as the rules are far from clear," said Mike. "By early January, it will be possible to put up to 10% ethanol in petrol but will that be introduced on the forecourt? The industry is waiting for some guidance as to when, where and what. We look to the government for direction and to communicate with consumers."

FON also asked about the possibility of a Valero brand being introduced to UK forecourts. "We're evaluating our options with respect to re branding. Texaco is a strong brand with a long history in the UK so this is clearly something we have to consider very carefully," said Eric.

So have there been any regrets about entering the UK market? "Valero is a positive story for the UK, the company is well-capitalised and we're still excited about being here. Make no mistake the UK market is very different, but it's been a great transition and we've got a great team here. We're here, we've identified the assets and we're continuing to invest."

Developing a sense of community

A recognised community leader, Valero likes to give back to the communities in which it works. Eric explained: "Well established in all the countries in which Valero operates, we've got volunteer schemes, charitable giving and governorships going in the UK and Ireland. To date employees have volunteered 785 hours to local projects."



Valero was formed as a pipeline company in Texas in 1980. The company acquired a shutdown refinery site at Corpus Christi, now one of the newest refineries in North America. In the mid 90s, Valero chose to sell its pipeline business to grow the refining side. Valero is now the world's largest independent refiner with 15 refineries producing 2.8 million barrels of oil per day. With 21,000 employees, Valero operates in the US, Canada and the Caribbean and also owns 10 corn ethanol plants in the Mid West, a biodiesel plant in Louisiana and 6800 branded retail sites.