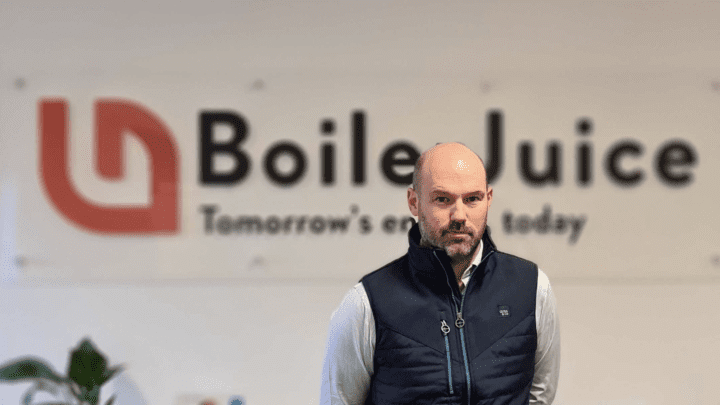 Claudia Weeks, content editor for Fuel Oil News, spoke with Tim Buckman, CEO at BoilerJuice and Zoe Blackhall, head of supply, about business operations and to hear about their exciting plans for the future.
A brief history
BoilerJuice was founded in 2004, nearly 20 years ago, by a group of friends who wanted to make ordering heating oil easier, cheaper, and more convenient.
"Back in 2004 our proposition was unique in that, for the first-time, customers and distributors could order and manage their orders online," begins Tim Buckman, CEO at BoilerJuice. "20 years on, ordering any kind of product online is almost a given, but our purpose is much the same, to save customers time and money on their heating oil and provide for distributors the simplest, most cost- effective route to the domestic heating market."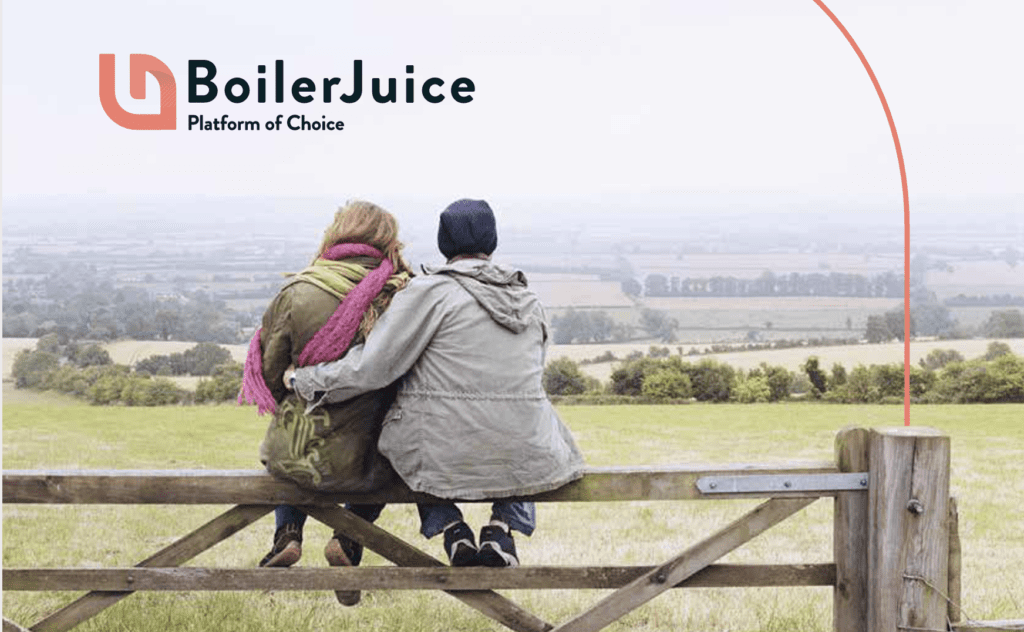 "Over the years the company has grown from a few thousand customers and a handful of suppliers and staff to over 200,000 customers, 90 staff, and 190+ suppliers. The growth has been fuelled by a continuous investment in technology, people and marketing; building the brand and proposition to customers and fuel distributors."
"Our value proposition has evolved over time, from having a very transactional relationship with customers and suppliers to a more service-driven relationship, fuel monitoring, automatic ordering and budgeting plans on the customer side, and a much more consultative, supporting role on the supply side."
The founding ethos
Tim goes on to explain that one of the founding members, Paul Ward, is still closely linked to the business: "The business was founded by Paul Ward, a talented entrepreneur who remains close to the business today. We have several long-serving employees who worked with Paul, mainly in our tech team, identifiable by a few more grey hairs than most.
"We try and keep that entrepreneurial spirit in the business, encouraging our team to behave like an owner and do the right thing for our customers and suppliers. The 'founders award for being f***ing awesome' is a monthly highlight amongst the team!"
Industry role
Zoe Blackhall, head of supply, explains how BoilerJuice sees its role within the fuel distribution industry and how they work with the distributors themselves.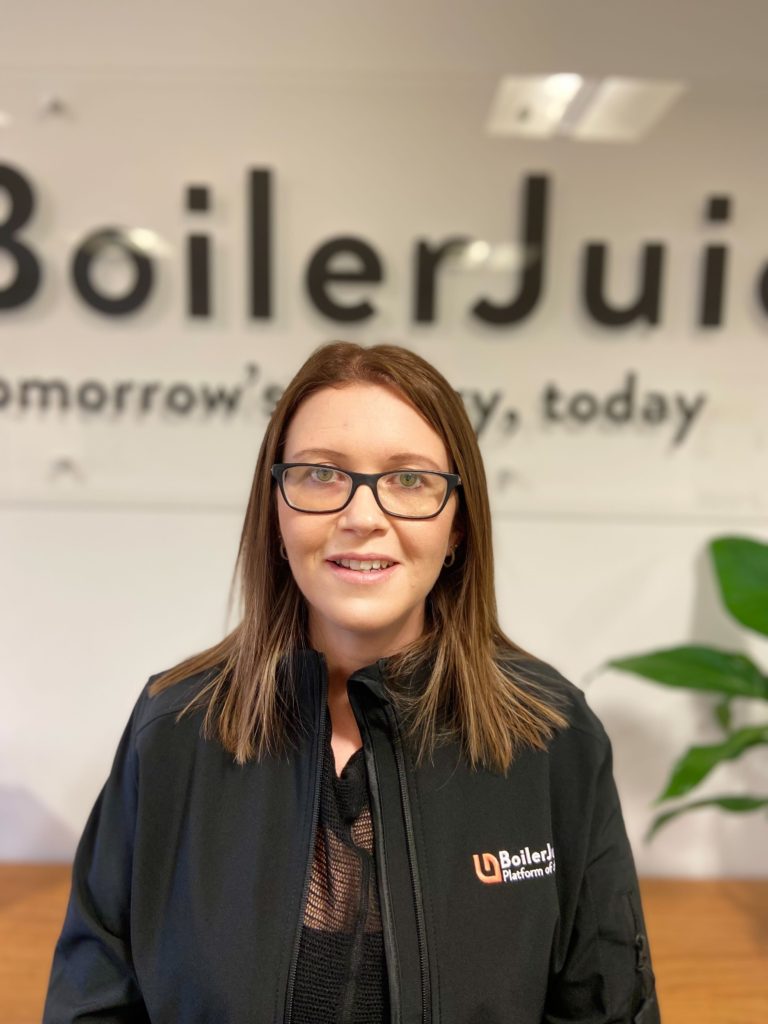 "I joined BoilerJuice at Christmas in 2021 and since then we have taken a fresh and transparent approach to how we collaborate with our suppliers; we can bring great value and insights to both suppliers and the industry alike. We focus on building great relationships with our suppliers to help achieve their individual objectives and we recognise those who help us to achieve great service for our customers.
"Since the spring we've taken on extensive feedback, invested heavily in our Supply Team, and rolled out over 100 changes and developments to our platform – and that's us just getting started!
"We are very dedicated to working with the industry and suppliers. Which brings me on to a fantastic announcement that we'd like to share, we're now a full member of UKIFDA!"
Challenging time for all
The last few years has been a challenging time for all in fuel distribution. "I think it has been a challenging few years in general," Zoe agrees. "I have spent 20 years in supply chain and logistics, including import and export, so I can testify to the adversity and disruption we've seen these last 3 years. However, with each challenge comes an opportunity to learn, adapt and move forward, they are the things that get us out of bed in the morning."
Tim adds: "Many challenges are not unique to the liquid fuel industry and will present headwinds over the next couple of years such as inflation, cost of capital, hiring and retaining great people, be that drivers or developers.
"Transition to net zero is a more specific challenge, but it's been great to see positive progress with the HVO trials and we look forward to developing this proposition with our partners."
Looking to the future
Tim is keen to highlight the positives in the future for BoilerJuice: "Customers will continue to want and expect greater services, more automation, simplicity – we are very focussed on this with our supply integrations, monitoring technology and the expansion of our servicing, maintenance, and homecare products.
Zoe adds: "Of course, BoilerJuice doesn't source fuel directly, but what we can do is offer orders to our suppliers which help them underpin security of supply. Additionally, our instant payment on delivery reinforces cashflow. We offer a variety of lead times so that each supplier can tailor their offering to their individual availability, and we work closely with them on any issues and potential impacts so that we can keep our customers well informed.
"It only works if we work together."
The customer choice
"The business has grown strongly over the years to the point where we have had over 200,000 customers ordering their heating oil with BoilerJuice in the last 12 months," explains Tim. "And most of those customers return each year. In addition, we acquire tens of thousands of new customers each year. Word of mouth as well as online and email marketing all play a part in our customer growth.
"We know customers value our easy-to-use website, UK-wide coverage, and competitive pricing – they choose us because we save them time and money and they get peace of mind when it comes to their home heating. Our customers know that every day they wake up, their heating will be there for them. Simple!
"Suppliers choose BoilerJuice because we provide the simplest, most cost-effective route to the domestic heating market."
Improving delivery efficiency
BoilerJuice is about to launch what3words and Zoe explains how this launch will revolutionise their operations: "One of the common challenges that we've found difficult to resolve in previous years is a failed or incorrect delivery due to suppliers not being able to locate the correct heating oil tank.
"As you can imagine, this can be stressful for not only the customer who hasn't had their delivery, but also the supplier who can spend a long time searching for the tank location. As the first heating oil marketplace to work with what3words, we feel this is a huge change that will dramatically reduce delivery issues.
"We've recently launched what3words on the BoilerJuice website to improve our customer experience and to offer our suppliers exact and efficient delivery information.
"What3words is an easy way to identify precise locations. Every 3-metre square has been given a unique combination of three words: a what3words address. For example, the what3words address for the entrance to BoilerJuice in St Ives is ///fired.stamp.fuse. What3words is used for lots of things from facilitating rescues to fast food deliveries and is improving the delivery efficiencies of some of the biggest businesses in the world.
"BoilerJuice customers can input their what3words address for their precise tank location so delivery drivers can find exactly where they need to be with no extra directions.
"We have worked closely with what3words who have pre-built tools that can transcribe the 3-word address back into geocoordinates which can integrate into the suppliers' software. There is also a free app which is quick and easy to use.
"We've tested this with a few of our suppliers' drivers and the feedback was exceptionally positive!"
Heating oil – commodity or service?
Does the growth in online marketplaces mean that values like service and relationships are becoming less important than price?
"We don't see it that way," Tim replies. "Our customer retention has remained very consistent over time, however, since prices increased following Russia's invasion of Ukraine, we see much more 'shopping' – with customers getting multiple quotes before ordering. This is more a factor of high market prices and customers trying to buy at the right time with their chosen supplier than commoditisation.
"We have also seen record numbers of customers signing up to our service propositions such as Payment Plan and Connected to help with budgeting. Whilst these changes in behaviours do present a risk to retention, we see good opportunity."
Aspirations, frustrations and innovations
Asked what the most enjoyable elements are of her job in this industry, Zoe replies: "Over the last year we have really enjoyed properly getting to know our supply base, listening to their aspirations and frustrations and finding innovative ways to make positive changes.
Personally, I have loved building the new Supply Team here at BoilerJuice. We have a strong, highly motivated, and experienced team who are all solutions focussed. We want to align ourselves in supporting our suppliers to meet their goals.
"This coming year is more of the same; we will be out there meeting with our suppliers, more face-to-face time, more cups of tea, more thinking outside the box. We have so many exciting improvements in development which will make our platform more inclusive and slicker than ever before."
Fuel Oil News looks forward to future updates and to hearing how what3words is received by BoilerJuice customers.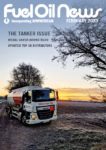 This article originally appeared in the February 2023 issue of Fuel Oil News magazine.
View the magazine