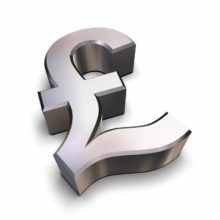 So which customers are using top up, and is the service in decline due to the proliferation of price comparison sites?

Less than 5% of Nolan Oils' customers use top up said transport manager, Mark Mackenzie. "It's becoming less popular as everyone's pushed further into comparing prices for everything. When prices didn't change every five minutes you'd find a much more loyal customer base, willing to sign up to standing order accounts and top up services in the knowledge that they were getting a fair price and a reliable supply."

"I think the level of top up will grow if there's a challenging winter," commented Craggs Energy managing director, Chris Bingham. "That's when customers start to focus on the guarantee of supply which comes as part of most top up services."

Which customers are using top up?

Whilst some distributors, including AD Fuels, reported a broad spectrum of customers keen to top up; for others, top up customers fall into very specific sectors.

"Our service is used mostly by the elderly, those who work away from home and by second homeowners," Mark Mackenzie told FON. "We also encourage top up for those customers who habitually run out, but it's hard to educate some people…. However, when you offer the service we do, customers know they'll only wait a day or two, at the longest, for a delivery."

"A good percentage of customers using this service are sons and daughters caring for elderly parents," says Stevenage Oils' account manager, Lisa Armstrong. "Others include community centres and conference venues that mustn't run out, and those who aren't particularly worried about cost."

At Craggs Energy top up is offered to a small but solid set of customers, often along with a fixed monthly payment model. Chris Bingham commented: "Many customers are what might be termed vulnerable, but we also have a number who just want to forget about the need to check their oil and trust us to manage the levels."

Is top-up in decline?

Mark Mackenzie believes that the number using top up services has noticeably declined since the rise of price comparison sites. "More and more customers are quoting online buying site prices when they either ring for a quote or wish to compare their current supply situation."

AD Fuels' Rob Warne shares this view: "Generally people are shopping around more – customers admit to it."

Ribble Fuels has not, however, noticed any affect. Managing director, David Hodge, said: "We're talking about two very different markets. Customers that use our top up service tend to be those that want to pay by direct debit and spread the cost, or they're loyal, regular customers."

Chris Bingham adds: "I don't know if price comparison sites are impacting the top up model. As we offer a full online pricing/ordering system, we're pulling in a strong number of online customers directly.

"I do feel that the industry risks losing control of online sales if it doesn't offer such a sales channel. With the vast majority of distributers shying away from providing a direct online service, we're encouraging third parties to build alternative sales channels that carry none of the costs and risks that we're forced to shoulder. Other industries have found to their cost how fast this can develop, and we can only blame ourselves if we allow it to happen."

Trusting telemetry

Concerns were raised as to the effectiveness of available telemetry to assist with top up. "Telemetry isn't as good as it needs to be," said David Hodge. "At any one time there can be 10-15% of monitors not working and often batteries are dead."

Consequently, some did not feel confident relying on technology; Marsh Fuels being one. "We use good old-fashioned pen and paper, cutting costs and getting back to basics," said Carried Marsh. "After all, I don't recall ever hearing of a pen's battery running out or it being useless in a power cut! We review customers' annual usage and provide a delivery schedule which is 90% effective. It's much easier than temperamental (in our experience) electronic readings or confused customers."

Stevenage Oils also runs a manual service as Lisa Armstrong explains. "The emphasis is on the customer to request top ups, it's not a service we actively promote. The customer sets up a delivery timescale and it's up to them to let us know if they want to amend this. We do monitor accounts on a regular basis as we don't want our drivers turning up to deliver oil and finding that it's not needed!"

For Melanie Noel, WP Group's fuel sales manager: "Whilst there have been a few issues with the older systems, mainly the battery, the new telemetry has improved."

Find out how telemetry has been improved when Fuel Oil News looks at the very latest telemetry products in the January issue of Fuel Oil News.