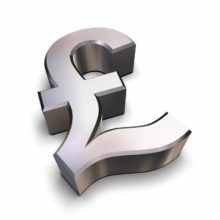 Commercial and industrial users – especially where small and/or multi-drops were required for schools and hospitals
Filling stations – again where only small loads could be accommodated at smaller rural sites with annual volumes of less than 1.5 million litres
This withdrawal gave distributors new areas of opportunity in both haulage and sales, broadening many a distributor's portfolio beyond domestic heating and agricultural markets.
Consequently, the distributor network now fulfils a pivotal role in the downstream oil value chain. Distributors are not only the main supply source for domestic heating oil, but also major suppliers of the oil product requirements for both the agricultural and industrial/commercial sectors.

The current distributor offering

In recent years, the distributor sector itself has seen significant consolidation alongside technological advances and socio-economic changes. Below we look at the scope of the current distributor offer.

The principal strands of the distributor offer – give or take a number of permutations and variations – can be identified as follows:
Monitoring/management of replenishments/automatic top-ups
Budget accounts to spread payments over 10-12 months
Boiler servicing
Provision of storage solutions – new/replacement tanks and accessories
Supply of agricultural and industrial/commercial lubes and greases
Supply of bottled LPG
Haulage
Fuel cards
The offer is broad ranging and is well addressed to the key requirements of the domestic and agricultural sectors, in particular.

Additionally, most distributors have now embraced the web with an online presence – facilities range from enquiry to ordering and, increasingly, to transactional capabilities.

Positives for distributors

In sharp contrast to the six multi-national companies supplying gas and electricity, fuel distributors are a local point of contact/interface for customers. They have attendant knowledge and understand customers' specific needs/requirements.

Distributors are able to provide a highly flexible delivery service, again geared to specific customer requirements – amply demonstrated during the harsh winter weather of December 2010, when demand for heating oil soared.

Good levels of general customer satisfaction in the domestic heating oil market were highlighted in the off-grid energy study published by the Office of Fair Trading (OFT) in October 2011, which found that:

_______________________________________________________________________

79% of respondents were very/fairly satisfied with heating oil as a fuel to heat their home and/or water

94% of respondents were very/fairly satisfied with the service received from their main supplier (pricing aside)

________________________________________________________________________
The challenges ahead
Fuel poverty

Recent statistics (May 2012) released by the Department for Energy and Climate Change (DECC) highlighted concerns over rising levels of fuel poverty, which have almost trebled since 2003-04. The aforementioned OFT study noted significantly higher levels of fuel poverty among off-grid households inBritain, at 32% v 15% for on-grid users.

Although there was no such comparison available forNorthern Ireland, overall levels of fuel poverty were significantly higher, at 44%.

The likelihood of continuing rises in oil prices will serve to aggravate this problem, confronting distributors with obvious and difficult dilemmas.

Energy efficiency

The OFT study also found lower levels of energy efficiency in the dwellings of off-grid households. In Britain, 49% of off-grid households had the lowest Energy Performance Certificates (F & G) v 10% for on-grid households.

Given government encouragement of initiatives to promote greater energy efficiency, coupled with the introduction of the Renewable Heat Incentive (RHI), this will place an increased need for advice on boiler and heating systems, energy saving measures, etc.

Rising oil prices

Rising prices have created both greater sensitivity and questioning/challenge by consumers around the whole process of price determination.

There is a general lack of understanding of the transmission mechanism between changes in crude oil prices and those at the retail end of the value chain – whether filling station pump prices, heating oil prices or those charged to commercial/industrial users. This has recently triggered an OFT investigation into how pump prices are set, but the same issue applies to other market sectors, and it is about a perceived lack of transparency. If, as seems likely, prices continue to rise, this will become an ongoing challenge; the experiences of December 2010, when heating oil demand and prices soared, serve as a cautionary tale.

While much of the core offer remains substantially unchanged, most distributors have actively embraced the digital age for greater efficiency and effectiveness and as a key channel of communication. Inevitably, this will play an increasing role in shaping the distributor offer in the years ahead, both at the transactional level and, possibly, where the scope is greatest, as an enabler for enhanced interaction with customers and general communication.

Fuel Oil News welcomes your views on the distributor offering. Email jane@fueloilnews.co.uk.