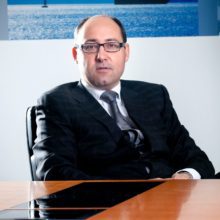 The Seal Sands based terminal, previously operated by Petroplus, ceased commercial operations shortly after the company went into administration earlier this year.

Greenergy has been supplying customers in the region from the nearby Vopak terminal, where it has invested in fuel manufacturing, storage and distribution facilities. Andrew Owens, Greenergy chief executive, commented: "The north east is an important hub in our UK fuel infrastructure platform and an area where we have significant sales volume. We will continue to manufacture fuel and supply our customers from the Vopak facility. Once it has been developed, this new site will be integrated into our existing north east system to give additional product and manufacturing capability.

This strategic infrastructure investment follows Greenergy's recent acquisition of assets at the Coryton refinery in a joint venture with Vopak and Shell."

The terminal will remain closed for commercial supply over the next few months while development plans for the site are drawn up in cooperation with the relevant authorities.

The plans will include the construction of a new rail head, making Teesside the hub of Greenergy's rail distribution network. This will allow efficient movement of fuel between Teesside and other UK locations by rail, rather than road or ship.

The existing 20 staff will be retained, and will assist in the development planning.