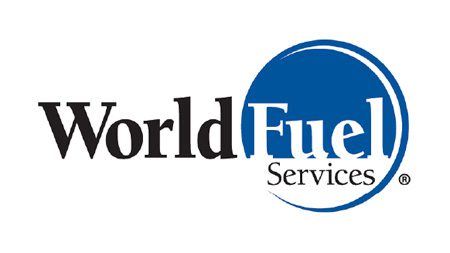 "As the oil majors move more upstream, opportunities are opening up downstream for new refiners and suppliers like ourselves," said Craig Roberts, managing director of inland distribution at World Fuel Services (Europe)
World Fuel Services entered the UK's inland market in 2007.  Fuel Oil News, which first wrote a feature article about the company in August 2009, was keen to learn more about the company's increasing presence in the UK's wholesale market.
Ensuring supply
"Initially, World Fuel's entry into the UK was limited to offering credit," Roberts explained. Now operating through Liverpool-based Henty Oil and Falmouth Oil, the company has established a solid supply chain which provides light fuels for the domestic, commercial, agricultural and industrial markets in addition to marine fuels and heavy products.
World Fuel secured storage at Newcastle in December 2009 and at NuStar's Grays terminal in April 2010.  "We now import fuels in cargo lots," Roberts continued, "which enables us to better contribute to overall supply in the UK."  The UK has suffered from regional supply issues exacerbated in the northeast by the closure of the Tees refinery leaving no refinery between Grangemouth and Immingham.  Providing storage on the Tyne has enabled World Fuel to better serve the domestic, aggregate, mining and agricultural sectors in particular.
The right offering
"I'm a firm believer in getting the business focus right before expanding," Roberts told FON last month.  "World Fuel has established credibility by building a solid UK supply footprint.  Business has grown substantially in the past 18 months and we expect it to grow further in the future.  Contributing to this growth has been the value-added services we offer such as price risk management, importation to self-managed storage locations and product delivery. We've built strong relationships with our customers. I am impressed with the results produced by our team to establish our global brand in the UK marketplace."
The importance of price risk management
Heavily involved in the distribution sector whilst at Coastal States and Mabanaft, FON asked Roberts about the differences between the US and UK distributor market.  "When it comes to price risk management, distributors in the States are far ahead of their UK counterparts.  At World Fuel we have a strong derivatives team that supports our offer to package risk management tools into a supply agreement and, we offer these services to commercial, industrial and agricultural end users, as well as distributors.  Historically, the UK industry has been buying from the majors with very limited options. UK distributors and end users are now appreciating the importance and value of price risk management to their businesses.
Market conditions and future prospects
With 41 years of experience behind him, FON was interested to hear Robert's opinion on the future of the industry.  "In the short term I see the UK very demand constrained.  Economic conditions are really showing and it's a struggle for many but, by finding creative ways to expand through offering value-added services, World Fuel is able to continue to grow in spite of these conditions.
"Looking further ahead, the UK market will certainly grow again as we come out of recession with a healthier, more industrious environment generating further demand for oil products.  Continued consolidation is to be expected in both supply and distribution.  Competition will remain strong but concentrated in fewer hands as smaller distributors find it increasingly difficult to survive.
"Over the next five years refining capacity will continue to build in the Middle to Far East as the region primarily acts as an export hub to northwest Europe.  With the US also sending some product to the UK, I don't see an immediate supply shortage.  But as eastern economies grow, the current refinery excess will be needed to supply their regional markets.  This will eventually tell in the UK and northwest Europe within 10 years at which point one of two things will happen.
"Either northwest Europe will have to pay higher prices to attract product or the region will need to more aggressively find alternative fuel sources.  In my view it will be the latter.
"The US is more fortunate in that it has a plentiful supply of indigenous coal and natural gas. Most of Europe is dependent on Russia for its gas and after seeing the tsunami's effects on Japan's nuclear plants, a wet blanket has been thrown over nuclear expansion with Germany already rejecting future reliance."
"If everyone were to drive a hybrid car, it would make a difference to gasoline demand.  Diesel demand will reduce at some point but I doubt we'll wean ourselves off the automobile in my lifetime."
"From a World Fuel perspective, we would obviously like an increasing number of companies to use our services in the future as they learn about the value we can add to their operations. Many of our customers come by referral, so the more effective we are, the more word spreads."