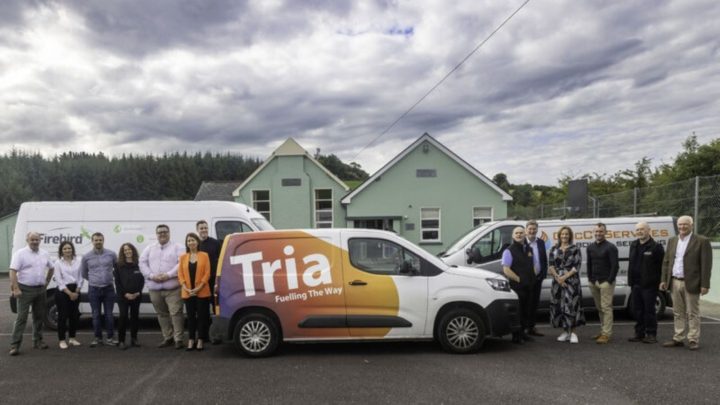 The school has long been teaching climate responsibility, and the children were delighted with the action being taken, speaking passionately of their own desire to protect the planet by finding ways to reduce their climate impacts.
Liam Cotter, school principal commented: "We have been saving energy in the school, recycling and saving water; now we can say that we are saving CO2 emissions as well."
The cost of conscience
"The price (of the HVO fuel) is dearer (than kerosene)," Liam continued. "But it is hoped that it will drop as it becomes more common, and the environmental savings are the important long-term benefit."
The decision to switch to the greener fuel was made when the school's previous boiler packed up earlier this year. Seeking a solution to heat the 160-year-old building in a more sustainable way, the school discovered that GD+HVO offered them an immediate 90% reduction in CO2 emissions. Made by leading UK biofuel supplier Green Biofuels Limited (GBF) who announced the launch, in February, of Ireland's first renewable biofuel terminal, the fuel presented the rural school with a cost-effective way to reduce environmental impact with minimal disruption.
A Firebird HVO boiler, installed by service engineer Concubhar Mc Carthy, offered the ideal solution for the older building as an air to water heating system wasn't suitable due to the building's structure.
Describing the switch as 'a remarkable milestone', a spokesperson for Firebird said: "Together with Concubhar McCarthy, Tria Oil, Carbery Plastics, OFTEC and the St. Enda's N.S. team, we've successfully integrated HVO into St. Enda's National School in Dunmanway, taking a huge leap towards a greener future for the school."
A cost-effective and smart decision
Pat Murnane, operations director for Tria Oil, whose Tria Green fuel will deliver an immediate reduction of 90% in the school's CO2 emissions from heating as well as up to 30% reduction in harmful NOx particulates, added: "We are extremely proud for Tria Green to be part of this initiative.
"Kilnadur National School has made a cost-effective and smart decision to continue with a liquid fuel heat system, that offers a 90% saving on CO2 emissions, without a huge cost in retrofitting!"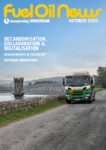 This article originally appeared in the October 2023 issue of Fuel Oil News magazine.
View the magazine