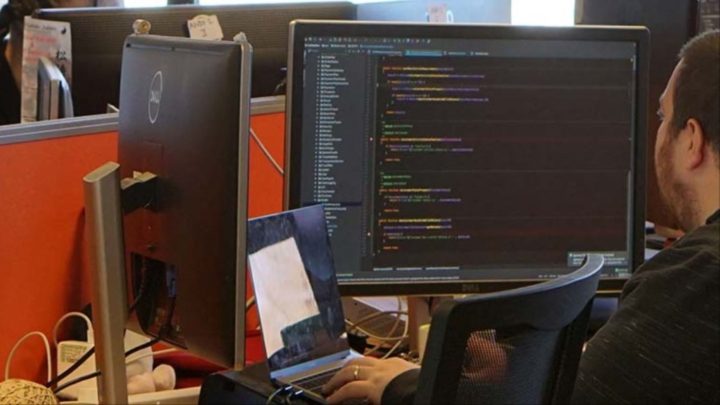 In response to this demand for greater insight as well as supplier feedback, BoilerJuice has introduced new functionality to its software. The addition of its Order Management system significantly bridges the customer information gap whilst reducing the effort for the supplier to provide it.
We spoke with Zoe Blackhall, head of supply for BoilerJuice, to find out more about this new system and how it is contributing to a greatly enhanced customer experience.
The background
Zoe explains what led to the introduction of the new system: "We want to make working with BoilerJuice as easy as possible, and we listen carefully to our suppliers to drive focussed improvement. Feedback over the last couple of years has highlighted concerns over query response times, clarity of communication and order visibility so we launched a 12-month development project to address these.
"Firstly, we recognised the need to provide our suppliers with much greater order visibility, offering simplified views to quickly identify orders needing further attention. With cost reduction a key driver in any business, we also introduced intuitive functionality to reduce the admin burden around order management as well as additional tools to make it as easy as possible to manage, track and fulfil orders or queries."
Benefits to the customer
"As in all businesses, our focus starts and ends with the customer and, if it's difficult for the supplier, then the customer will no doubt feel the pain of that. To deliver the best customer experience we need the support of our 180+ suppliers in upholding exceptional levels of service and communication is key to achieving that.
"Order Management gives suppliers the tools to deliver the best possible service by unlocking improved prioritisation and communication to resolve issues quickly, with a simplicity that was previously lacking."
For the supplier
"We also added functionality that enables suppliers who don't have integrated software to update order status in a simplistic way. This enables us to keep the customer well informed about their delivery which also reduces failed/wasted journeys."
The addition of Order Management plays to the BoilerJuice Supply Team ethos of supporting each and every supplier to get the best from the platform. And there is always more to come as Zoe explains: "I am a strong believer that by continuing to collaborate and work in partnership with our suppliers we can push even further forward with enhancing customer experiences."
Industry feedback
The software update certainly seems to have hit the spot with suppliers as David Damary-Thompson of Craggs shares: "The new system has really improved the handling of orders, and especially supported in those individual moments when speed is crucial.
"When dealing with issues or problems that could impact both party's brand image this new system has allowed quick information sharing and cut out the lost admin hours of waiting for replies etc. It is certainly a good implementation that has made the day-to-day working easier between partners easier."
Ben Leworthy of New Era also welcomes the new system: "The communication between our team and the CS team has greatly improved and all parties are on the same page with a customer's order. I believe they are looking at continuous improvements to the system as well and we are thoroughly looking forward to seeing the next stages of development. Well done, BoilerJuice."
Worth the effort
For those who regard themselves more 'old school' the system takes a little bit of adapting to but is worth the effort invested, as Ruth Everitt of Fuel Oils explains: "The new order management system was a bit of a shock at first as it seemed to have a lot of information that didn't quite cover my requirements. We are busy enough with day-to-day queries as it is without the need to decipher the various options.
"I must admit I am a people person and set in my ways and will always prefer to talk or email queries directly, but now I am familiar with this new portal, it is so much better, as it sends more detailed updates on the progress of the customer's order automatically.
"As we get nearer our insanely busy period this will hopefully prove very beneficial, but only time will tell."
A very happy customer
Chris Taft of Certas is unequivocal in his approval: "I LOVE IT!! The new order management system is a fantastic upgrade to the BoilerJuice website! Not only is it very well designed and easy to use, but it is saving me so much time and helping me manage the order book is a much smarter way.
"Being able to see immediately what's on load, delivered, late or requires action, all by individual depot, has helped immensely – not only does it help with customer service issues such as dropped tickets, delivery instruction requests etc., but it allows me to spot an issue very easily whether with an individual order or a depot.
"I can also, very happily, confirm a big difference in the number of emails received too. These have decreased dramatically, especially regarding late/dropped tickets.
I can now report an issue much faster, and the customer receives an email as soon as I report a dropped ticket. This is an incredible help as it keeps them fully updated in real time – such a huge benefit! Also, price reductions are automatic now and this has reduced the number of emails too.
"I am already a huge fan of this new system and knowing it's still in first stages shows how much hard work and effort has already gone into it. We can't wait to see what's coming next – 10/10!"