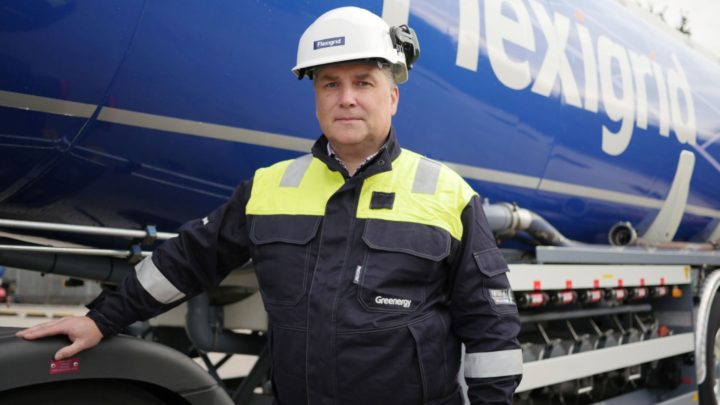 Give your career history in 25 words or fewer.
35 years operational, functional and general management roles in the logistics industry across multiple sectors with NFC, Tankfreight, Exel, DHL and now Greenergy Flexigrid.
Describe yourself in 3 words.
Driven. Resourceful. Supportive.
What were your childhood / early ambitions?
I think it was to be a Naval Commander (I've no idea why) – but as I got older, I soon realised a life in the forces was not for me.
Describe your dream job (if you weren't doing this?)
Running an endurance motorcycle racing team at Le Mans, Spa etc. – which I was lucky enough to be involved in for a few years in the late 80s / early 90s.
What's the best business advice you've ever received?
Take your opportunities – courtesy of a former Exel colleague.
Share your top tips for business success.
Developing the best team around you that you can, helping them realise and release their talents, and galvanising everybody towards clear business objectives.
What's your most recent business achievement of note?
From a Flexigrid perspective is to have been part of helping it double in size, cementing a really strong customer service proposition whilst also developing a diversified 3PL offer.
As I get older though, I reflect more that building a business provides a platform for the success and achievements of the people who work for you and the development of their careers as a lasting achievement target.
Tell us your greatest fear.
The complexity and pressures my children face in the modern world – and the pernicious side of social media – It seemed so much simpler when I was a lad!
Which is most important – ambition or talent?
If the objective is to progress as far as you can, then you need both – though it could be argued I've done well enough with not that much of the latter!
What's the best thing about your job?
Logistics is such a great space for people to be able to achieve direct and tangible outputs from their inputs – and there are so many dimensions that can appeal to different people. The best thing about my job is having such a variety of potential outcomes.
Which is the quality that you most admire?
Real care for others.
What are you most likely to say?
Better to be approximately right, rather than precisely wrong.
What are you least likely to say?
That's a stupid idea.
Describe your perfect day
Starting the day with the kids harmoniously presenting themselves ready for school five minutes earlier than they need to, followed by one of those days where I manage to spend personal time with everybody in the office that day and yet still get home early enough to spend some quality time with my wife sipping a glass of wine relaxing in the warm summer evening sun.
Ultimately though, the perfect day will come when I can look back on having been part of delivering a lasting legacy to the business and the people within it.
Do you have a favourite sports team?
Of all time – the Rugby World Cup Winning side of 2003. But delivering 'joy' on a more lasting basis, it's a close call between Ipswich Town and Leicester Tigers.
What's the biggest challenge of our time?
From a logistics perspective it's how we meaningfully address and navigate our way through the energy transition. At societal level, not letting social media replace real relationships.
Cheese or chocolate?
How about cheesy chocolate? But it's cheese for me!
Share your greatest personal achievement
I always try and look forward, not backwards – so it will be seeing my children fulfilling their ambitions and finding their way in life.
If you were on 'Mastermind' what would your specialist subject be?
Bad dad jokes.
If you were elected to government what would be the first law you'd press for?
Something that properly transitioned the provision of affordable housing to provide the same sort of opportunity to younger generations that my generation enjoyed.
If your 20-year-old self saw you now what would they think?
You've done alright but let yourself go a bit there matey!
But more probably 'I never thought you'd have three daughters!'
What is number 1 on your bucket list?
To ride from Anchorage to Miami on a motorbike tour with my wife.
What 3 things would you take to a desert island?
Ray Mears, a micro brewery and a telescope to star gaze.
Tell us something about you that people would be very surprised by
One of my favourite feel-good films is Muriel's Wedding
Who would you most like to ask these questions of?
Through the magic of time travel – Winston Churchill – just the opportunity to talk to such a pivotal and sometimes divisive character would be amazing.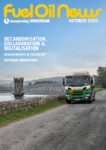 This article originally appeared in the October 2023 issue of Fuel Oil News magazine.
View the magazine