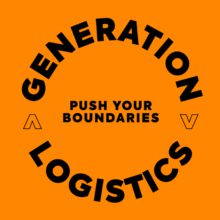 Generation Logistics, an industry-led, government-backed initiative, is highlighting the diverse opportunities throughout the logistics sector, as well as engaging with the next generation of logistics talent to address any recruitment gaps in the long-term.
Raising awareness
Following an incredibly successful launch year, a collaboration between more than 40 'best in class', companies and associations from across industry Generation Logistics will continue in its mission of raising awareness and changing perceptions surrounding this vital sector throughout the coming twelve months.
The logistics sector is an integral part of the chemical supply chain, and the CBA has been an avid and active partner and supporter of Generation Logistics from the outset. So far, the campaign has achieved extremely impressive results, creating over 460 million opportunities to see the campaign with over 3.3 million engagements with campaign activity and over 647,000 site visits to the Generation Logistics website.
Having represented the programme at several key events, including a prestigious parliamentary reception that took place in February 2023, the CBA plans to continue inspiring a new workforce to enter the logistics industry; both through its own internal efforts, such as the recently launched People & Skills Hub, and by continuing to support Generation Logistics' initiatives and goals.
Career opportunities
Tim Doggett, CBA's CEO and Generation Logistics ambassador said: "The CBA is very proud to be a leading supporter and partner of Generation Logistics. Highlighting the incredibly diverse range of career opportunities that exist is crucial to retain and attract talent into the logistics sector which is of course vital to the success of wider industry, and I urge everyone to join us in the Generation Logistics movement.
Heather Carroll, the CBA's people and skills lead, added: "I'm extremely passionate about engaging with a new generation of young people and am keen to see them join the logistics industry and in particular, the chemical supply chain. It's wonderful to see how successful Generation Logistics has been and that we have the continued support of government and many key industry players in its second year."
As the campaign rolls into its second year, the CBA will continue its work in engaging new talent with the valuable and long-lasting career opportunities available throughout the logistics sector, both alongside Generation Logistics and beyond.