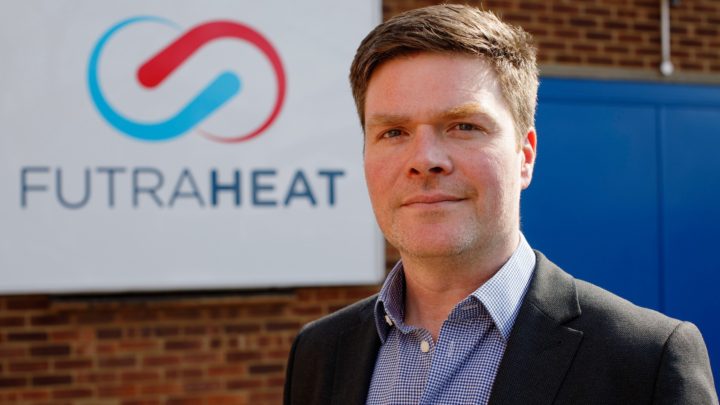 They are now seeking a UK industry partner to host the pilot project which will produce low-cost steam up to 150C, a sweet spot for many industries.
Slashing energy use
The London-based specialists have been awarded the funds from Innovate UK's Combined Investor Partnership programme to build their 300kW industrial heat pump – called Greensteam 360 – which takes low-grade waste heat and boosts it by up to 60 degrees. This delivers useful heat back to the customer and can cut energy use by more than 80 percent – radically reducing both energy bills and CO2.
The 18-month project will demonstrate the pilot heat pump with an early-adopter industry partner during 2024 to pave the way for a commercial product.
The Innovate UK funds have been combined with existing cash from clean tech investor Clean Growth Fund, which earlier this year invested £1.5 million in the London innovators, to deliver what will be a £1 million scheme.
Futraheat's high temperature heat pump is built around the firm's patented TurboClaw compressor technology, which can cost-effectively boost waste heat to above boiling point.
Call for industrial partner
Tom Taylor, CEO at Futraheat said: "We are putting out a nationwide call to find an early-mover industrial user who would like to host this groundbreaking £1 million trial.
"Seventy percent of all industrial energy demand is for heat, and a significant amount of this is for process heat in the 100-200C range – usually delivered as high temperature steam in industries including pharmaceuticals, food and brewing.
"Usually, this heat goes to waste. Our technology recycles low-grade waste heat and boosts it by up to 60 degrees – delivering useful heat back to the customer at up to 150C. This not only slashes energy use by more than 80 percent but can also radically reduce energy bills and a business's CO2."
The company is currently testing its Greensteam 330 concept demonstrator at its Surbiton test facility which uses single-stage compression to deliver a 30C temperature lift. The Greensteam 360 pilot unit will be designed for mass manufacture and will extend the temperature lift to 60C with a two-stage TurboClaw design.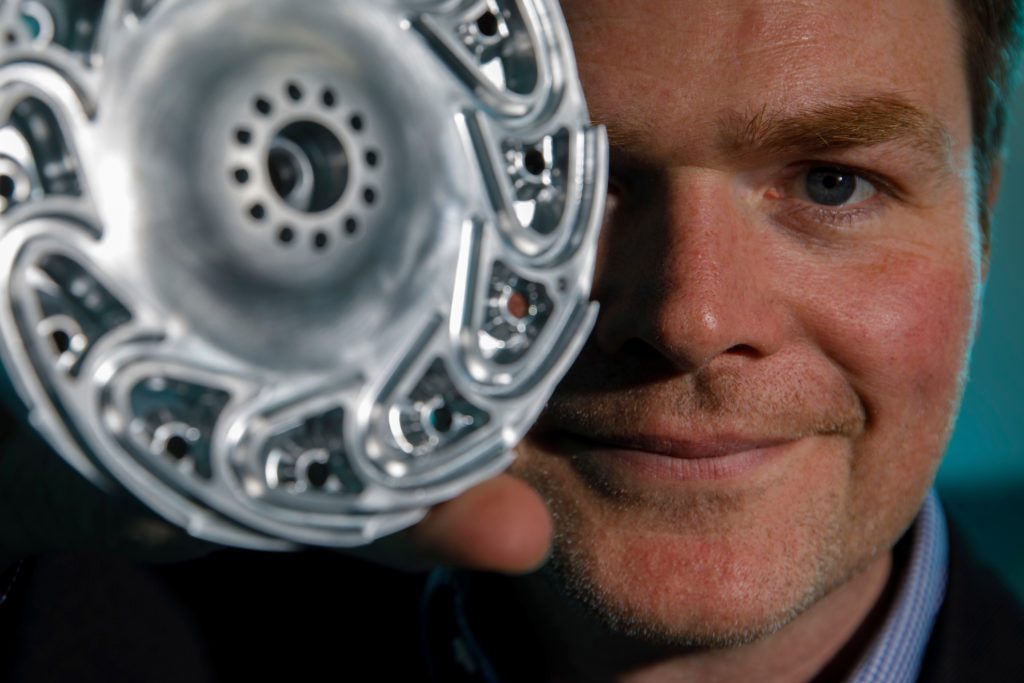 "We are grateful to Innovate UK for their significant support and look forward to developing this product with an industry partner to deliver a product which not only pays for itself but delivers an easily adopted route to lower carbon industry.
"I would encourage any interested industrial heat user to get in touch," Taylor concludes.