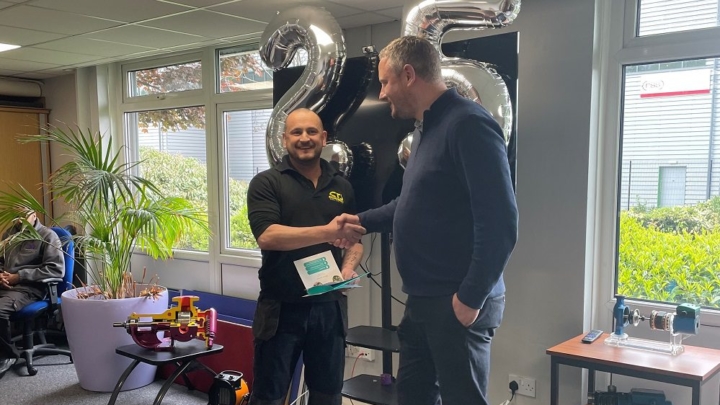 For the last quarter of a century, Neil has been involved with: a move to larger premises, CTS taking on a second warehouse unit, the assembly of many hose kits and pump kit builds for their OEM customers and making sure the stores run like clockwork. As part of the celebrations, all staff members joined Neil for a buffet lunch, speeches, and a gift presentation.
Neil said: "A stand out moment for me was when I'd not long started working for CTS, and it was just sod's law that I broke my leg at football. I remember coming into work the next day with my leg in cast, on crutches and determined… because I really wanted to keep this job and I wanted to prove that I wasn't going to be a liability.
"Here we are, 25 years later, the leg is better – despite having numerous different sporting injuries over the years – and I think that having been here for 25 years just proves how much I love my job and enjoy working here."
Congratulations to Neil! If you have any colleagues celebrating a work anniversary, then please do share them with us: claudia@andpublishing.co.uk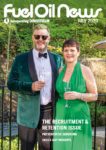 This article originally appeared in the July 2023 issue of Fuel Oil News magazine.
View the magazine