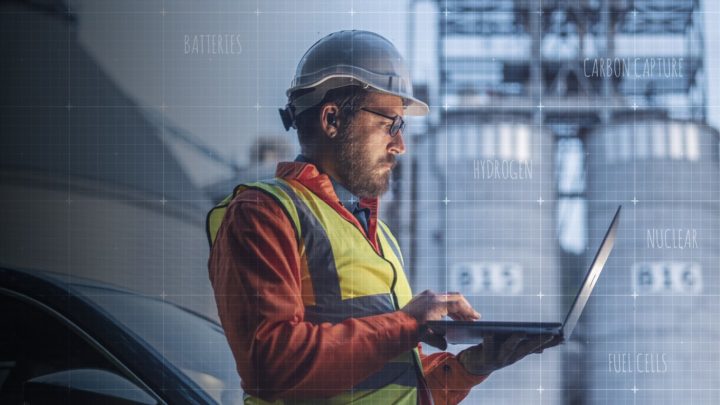 Published by Cogent Skills, the report – A greenprint on skills for the low-carbon industries – reveals that almost two-thirds of downstream businesses believe it will be increasingly difficult to hire people with the right skills despite their ability to contribute to a low-carbon economy
The extent of the talent and skills challenge for the sector is shown by the 52 per cent drop in new apprenticeships since 2015-16 and anecdotal reports of younger employees moving to jobs in low-carbon industries.
Resilience now and a sustainable future
The report highlights how petrochemicals remain important raw material for a number of industries. For example, needle coke is a key precursor for anode materials in batteries, while analysis shows a substantial overlap between downstream petroleum and low-carbon technologies, including hydrogen and carbon capture utilisation and storage (CCUS).
However, the way companies transition – either by modifying existing products or expanding their operations to include low carbon technologies – will affect skills demands: while the former requires some adjustments in quality control to meet different standards, introducing new activities will require greater upskilling and retraining.
Justine Fosh, chief executive officer at Cogent Skills – the UK's leading strategic skills body for the science and technology sector – said: "Established industries such as downstream petroleum must attract a workforce which can maintain operational resilience while advancing strategies for long-term sustainability."
The report provides high priority recommendations for the future workforce in downstream petroleum which includes:
Promoting careers outreach programmes to educate and inspire young people to enter the sector.

Raising awareness of the sector's transitional role in securing net zero.

Undertaking research to understand equality, diversity and inclusion in the workforce and identify best practices.
Fosh added: "This report is the start of a conversation around the specific skills to drive growth across a range of emerging, low-carbon industries.
"However, with uncertainty about the skills required and their availability, industry must collaborate and forge partnerships to understand the skills requirement and develop a strategy to deliver the talent needed for green transition and growth. And this includes creating diverse apprenticeship standards that will reflect today's technologies and industry needs.
Nextgen shortage jeopardises just transition
"Unless industry can access the next generation of talent – including engineers, scientists, technicians and operators – any plan for a just transition will fall short. That means harnessing the energy and enthusiasm of younger people to tackle the climate crisis by showing how science and technology is a route to making meaningful change, as well as a rewarding career – and this includes creating diverse apprenticeship standards that will reflect today's technologies and industry needs."
Among a range of actions, Cogent Skills will be conducting research and mapping courses currently available to upskill and reskill the existing workforce.
Further detail can be found in either the full Greenprint report or a summary of the report findings.