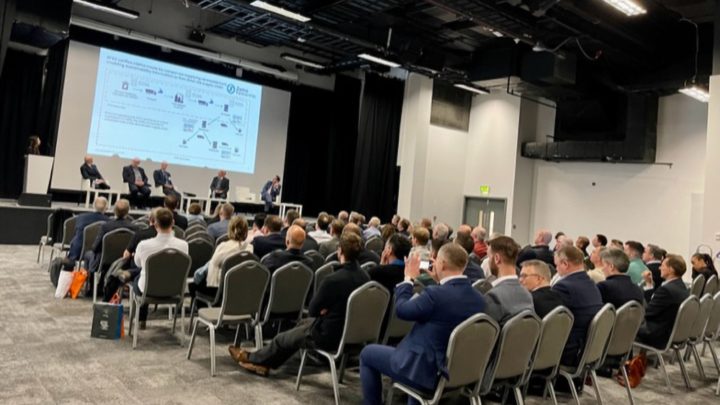 "I thought the 1-day programme worked really well; it was great to catch up with so many people.
The only downside was that I didn't manage to see everyone I intended to meet with!"
Clive Morin, managing director, Barton Petroleum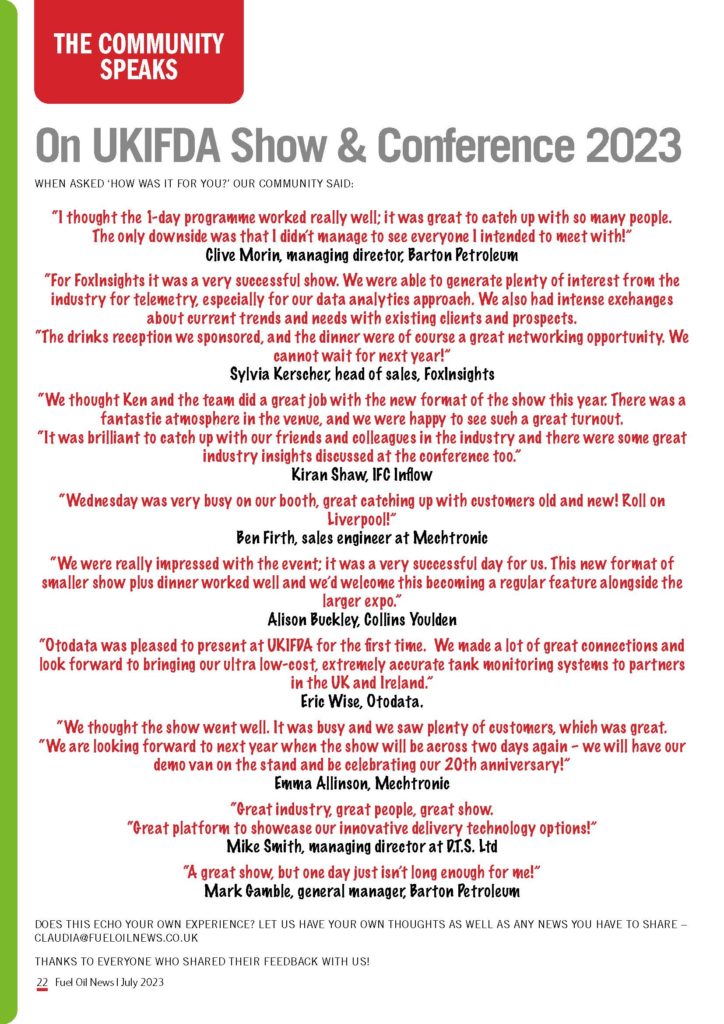 "For FoxInsights it was a very successful show. We were able to generate plenty of interest from the industry for telemetry, especially for our data analytics approach. We also had intense exchanges about current trends and needs with existing clients and prospects.
"The drinks reception we sponsored, and the dinner were of course a great networking opportunity. We cannot wait for next year!"
Sylvia Kerscher, head of sales, FoxInsights
"We thought Ken and the team did a great job with the new format of the show this year. There was a fantastic atmosphere in the venue, and we were happy to see such a great turnout.
"It was brilliant to catch up with our friends and colleagues in the industry and there were some great industry insights discussed at the conference too."
Kiran Shaw, IFC Inflow
"Wednesday was very busy on our booth, great catching up with customers old and new! Roll on Liverpool!"
Ben Firth, sales engineer at Mechtronic
"We were really impressed with the event; it was a very successful day for us. This new format of smaller show plus dinner worked well and we'd welcome this becoming a regular feature alongside the larger expo."
Alison Buckley, Collins Youlden
"Otodata was pleased to present at UKIFDA for the first time. We made a lot of great connections and look forward to bringing our ultra low-cost, extremely accurate tank monitoring systems to partners in the UK and Ireland."
Eric Wise, Otodata.
"We thought the show went well. It was busy and we saw plenty of customers, which was great.
"We are looking forward to next year when the show will be across two days again – we will have our demo van on the stand and be celebrating our 20th anniversary!"
Emma Allinson, Mechtronic
"Great industry, great people, great show. "Great platform to showcase our innovative delivery technology options!"
Mike Smith, managing director at D.T.S. Ltd
"A great show, but one day just isn't long enough for me!"
Mark Gamble, general manager, Barton Petroleum
Save the date!
For details of next year's industry event visit here.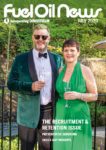 This article originally appeared in the July 2023 issue of Fuel Oil News magazine.
View the magazine