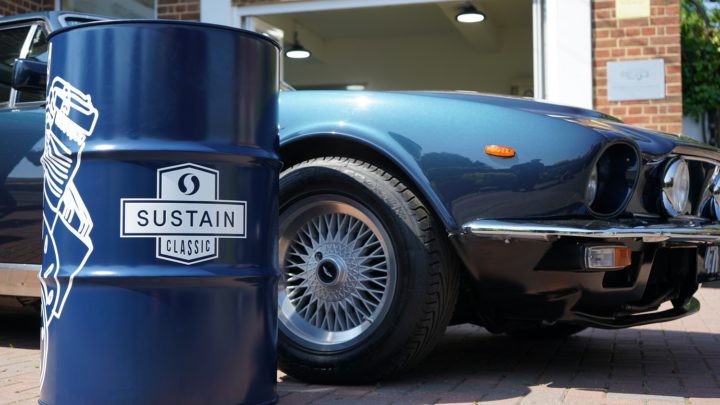 There are currently three variants of the drop-in replacement fuel available which range from at least 33% sustainable content to at least 80% with the fuel with the highest sustainable content delivering a reduction of at least 65% in greenhouse gas emissions when compared to fossil fuels.
Realistic and honest goals
David Richardson, business development director explains Coryton's approach: "The availability of true fossil free fuel components is limited so we're setting truthful and realistic goals, producing fuels that have a meaningful impact whilst meeting the demands of the user.
"While we could use 'mass balancing' techniques to certify this fuel as 100%, we believe that it is important to be open about technology readiness and traceability.
"Every kilogram of CO2 we avoid adding to our atmosphere, by replacing fossil fuel with sustainable fuel, is a win. We don't instantly have to go for the full switch to start making a genuine impact. As more feedstocks become available, these fuels will start to contain even higher levels of traceable sustainable elements.
"The industry will get there with the right support – which is why we think it's important to start getting these products into the hands of consumers so they can see how easy and effective the switch could be."
A more sustainable future
The pioneering products use advanced second-generation biofuel manufactured from agricultural waste, such as straw, by-products or waste from crops which wouldn't be used for consumption. Certified by Coryton's fully accredited laboratory, and under ISCC sustainable protocols, SUSTAIN Classic has delivered an excellent performance both in testing centres and on the track.
SUSTAIN Classic is the second specialist fuel from Coryton's SUSTAIN range. In 2022 SUSTAIN Racing was launched, taking the motorsport sector by storm and claiming titles in events such as the Dakar Rally.  
Andrew Willson, CEO at Coryton, said: "It's estimated that there are almost half a million classic cars in the UK, each one with its own unique purpose, build and history. By creating a collection of second-generation biofuels that are compatible with their needs, as well as those of other vintage vehicles, we hope to provide these much-loved motors with a more sustainable future and preserve them for years to come."